Our 7th recipe to review from Bake the Seasons is on page 108; Cherry Tomato Focaccia. 
I have made focaccia many times. My go-to recipe is from my bread class when I was in school. I was excited to try a new focaccia recipe.
Check out the tips at end of the post for the perfect focaccia.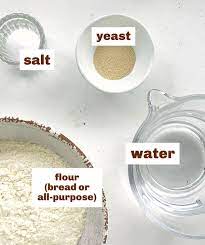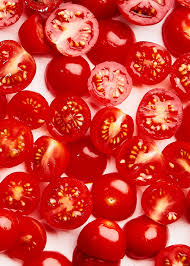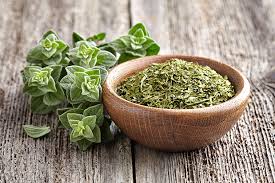 Herb Infusion 
if you want to achieve better flavour,  I suggest letting herbs, garlic, and tomatoes soak in the olive oil for 24 hours.
only use the finest olive oil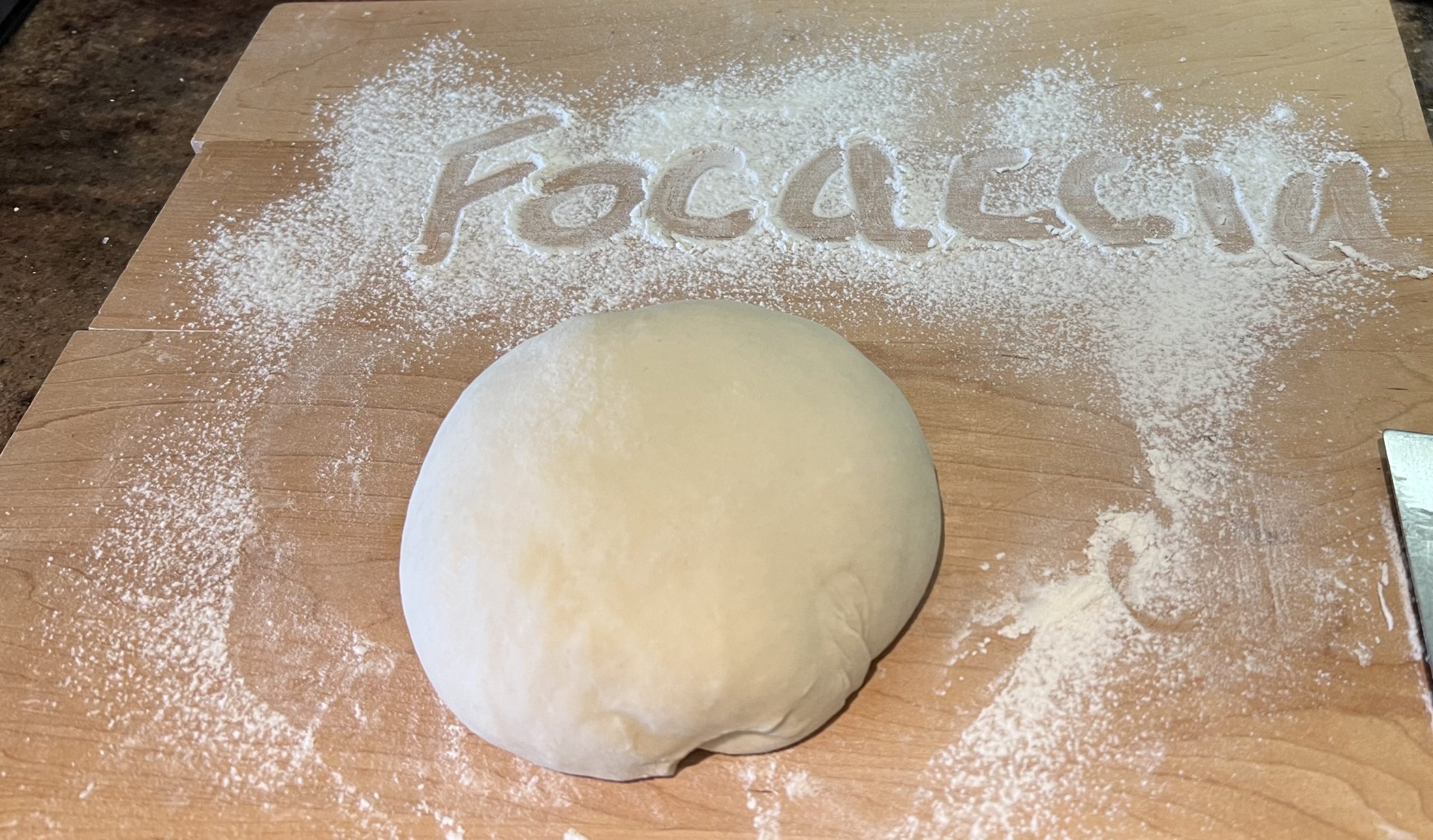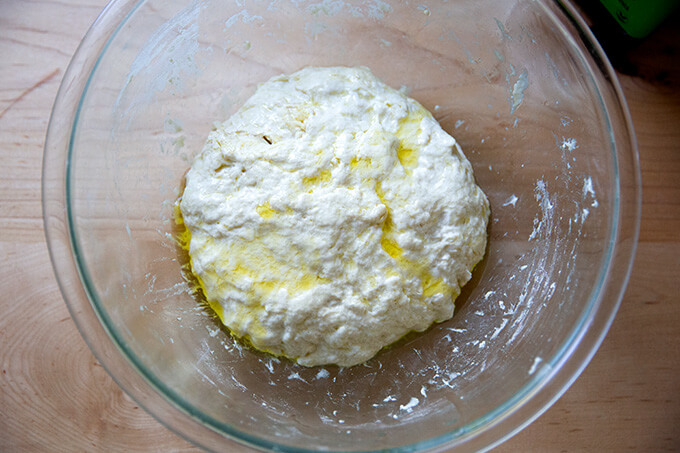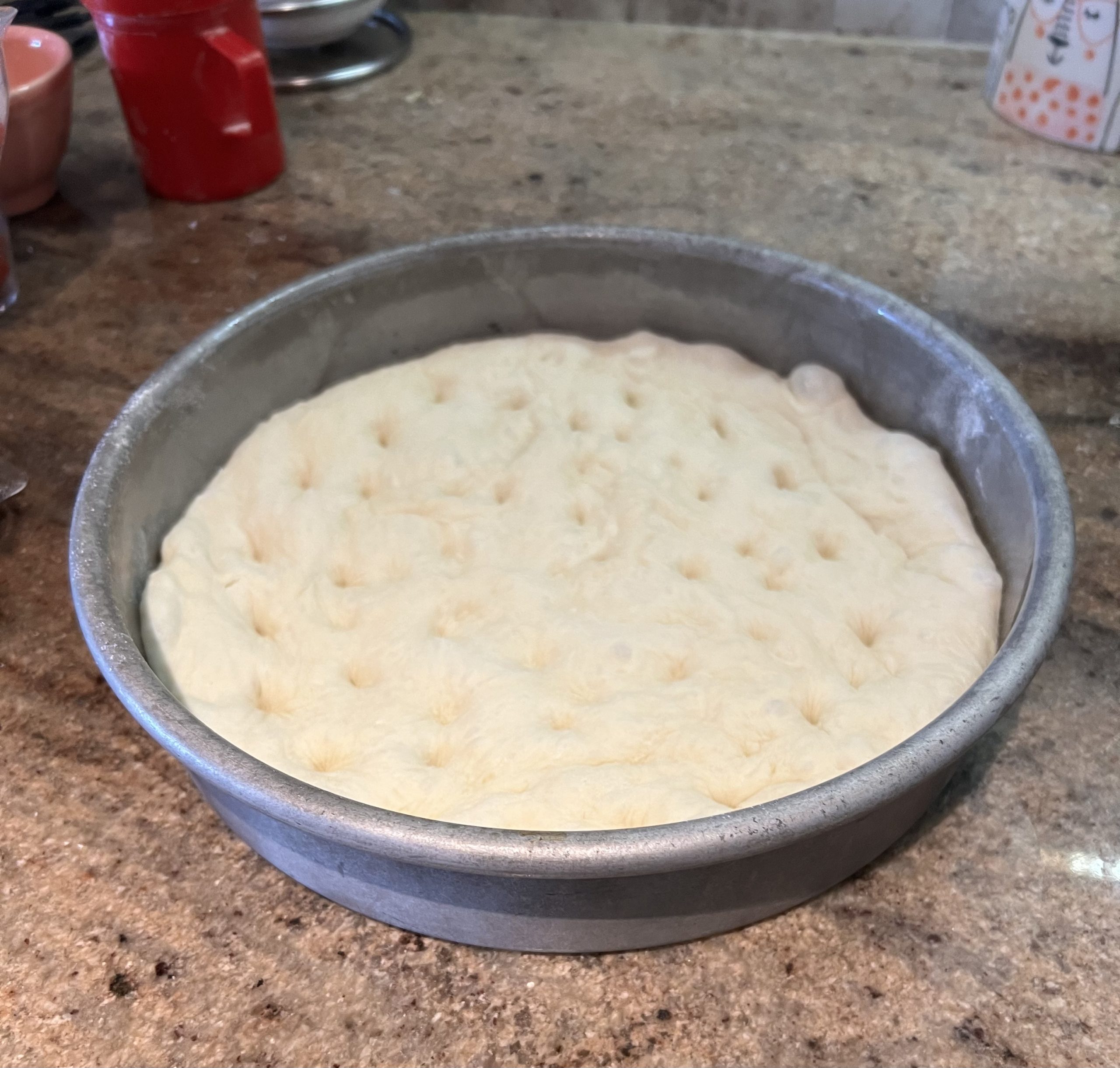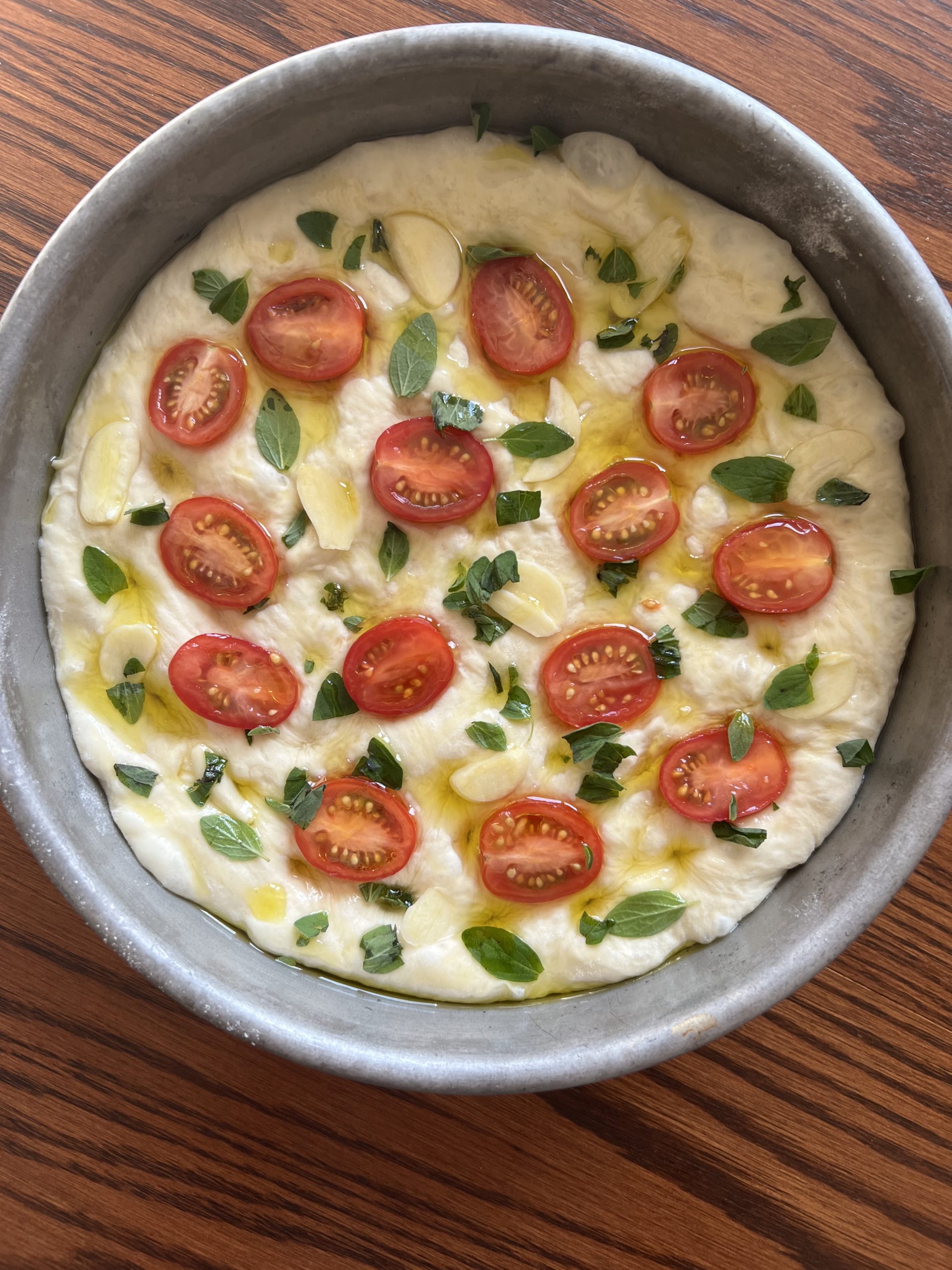 My rating of this recipe is 3 out of 5. The flavour was nice but the texture and crumb was off. I was missing those beautiful airy pockets. 
TIPS for the PERFECT Focaccia
1st proof:Slick the surface of the dough with olive oil, then cover the bowl.
Allowing the dough to rest 18 to 24 hours in the fridge yields the best results. (You can leave the dough in the fridge for as long as 72 hours.)
A buttered or parchment-lined pan in addition to the olive oil will prevent sticking. When I use Pyrex or other glass, pans butter plus oil is essential to prevent sticking. When I use my a 9X13 pan I can get away with using olive oil alone.
Count on 2 to 4 hours for the second rise. This will depend on the temperature of your kitchen and the time of year.
After the second rise, dimple the dough, then immediately stick the pans in the oven — this has been a critical difference for me in terms of keeping those desirable crevices. If you dimple and let the dough rise again even for 20 minutes before popping the pan in the oven, the crevices begin to dissolve.
This is a community cookbook club where we want to see your photos of your end result. Don't forget to tag your photos on instagram with @smidgencookbookclub or post your photo on our facebook Bake Along with Smidgen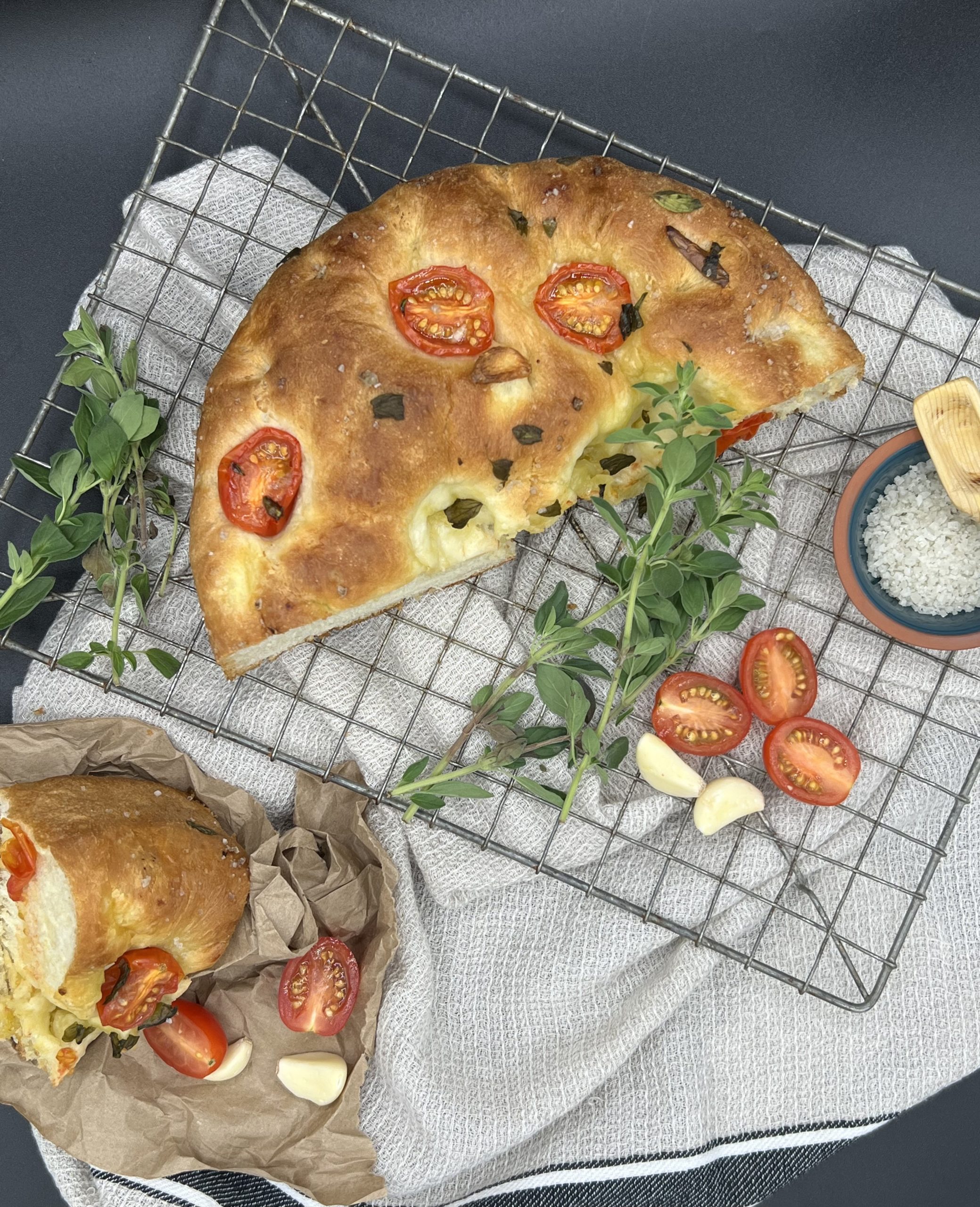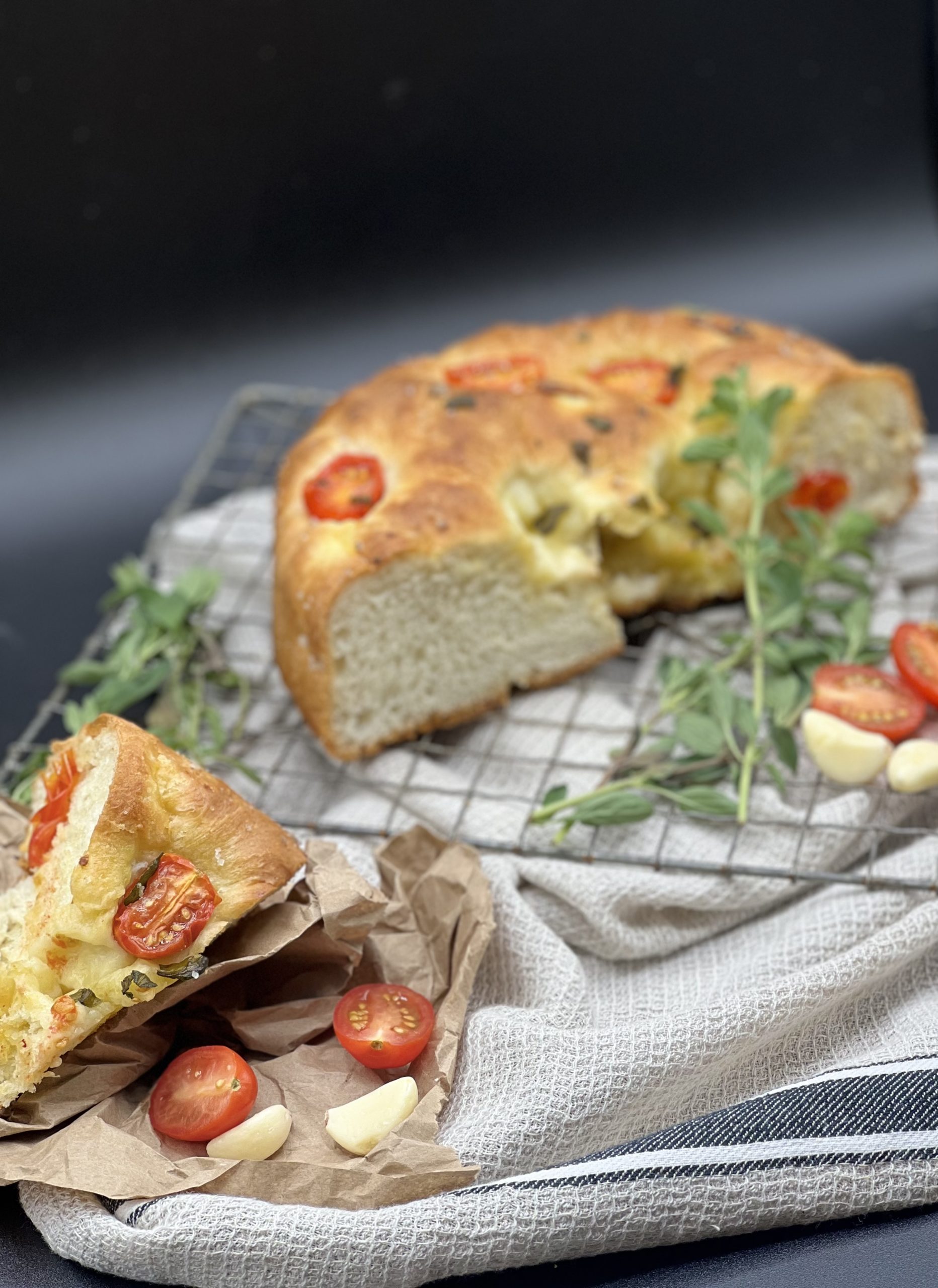 LOOK FOR THE BIG RED BARN
Call in advance 
647 393 3821