this dessert definitely must be made in a springform pan
I made my dough in a kitchen-aid with a regular beater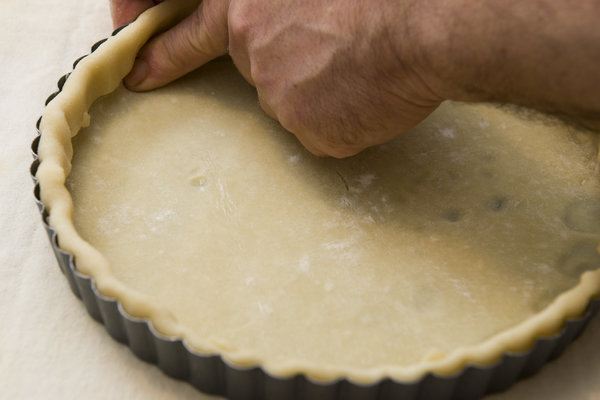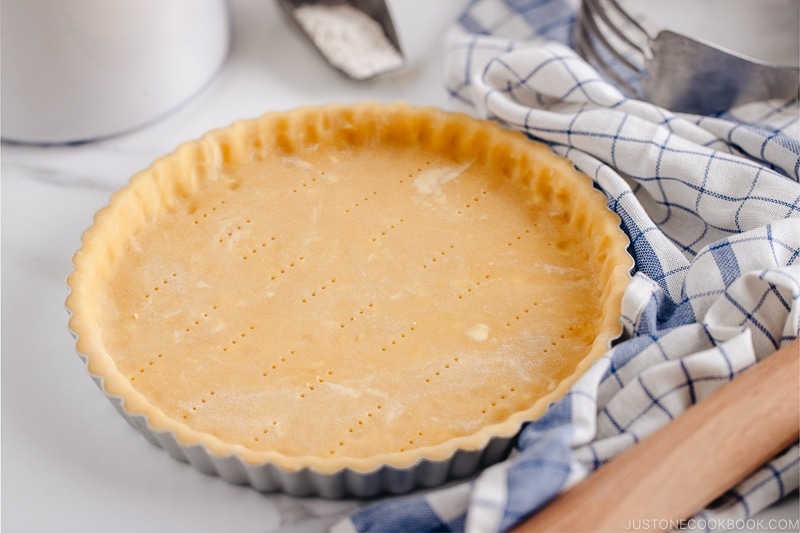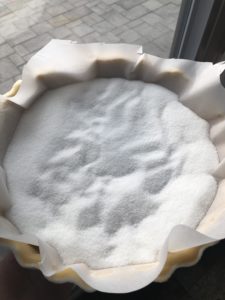 Crust
salt = 3 grams
cinnamon = 2 grams
vanilla = 3 grams
I suggest using below method when you par bake this crust
instead of beans or baking stones I always use granulated sugar/ it gets into all the groves for an even bake/    BONUS the almost caramel flavour sugar can be used in any recipe to add some depth of flavour
always chill the pastry for a minimum of 1 hr prior to baking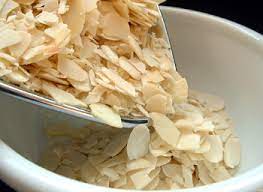 cinnamon = 2 grams
salt = 3 grams
milk = 45ml
I added 1 tablespoon/15 ml of amaretto
Almonds
I used blanched almond slices, next time I will use almonds with their skins on. Almonds in their skin tend to have a heartier, nuttier flavor, so if you want to taste more of the almond, opt for unblanched sliced almonds.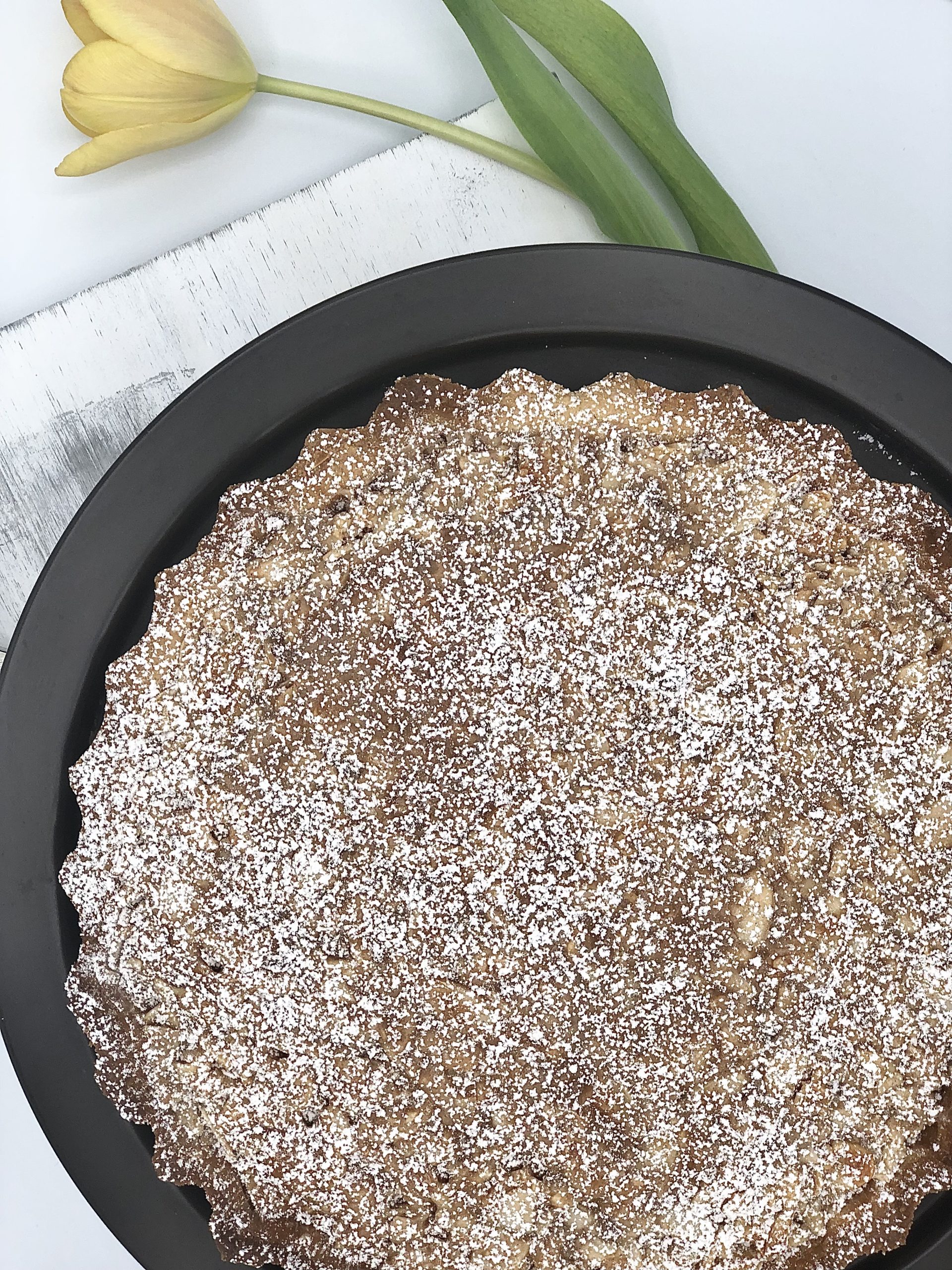 NOTE
I had to bake my tart an extra 10 min to get a nice caramelization.
My rating of this recipe is 5 out of 5. An easy elegant tart to make. Flavour profile is lovely.
This is a community cookbook club where we want to see your photos of your end result. Don't forget to tag your photos on instagram with @smidgencookbookclub or post your photo on our facebook Bake Along with Smidgen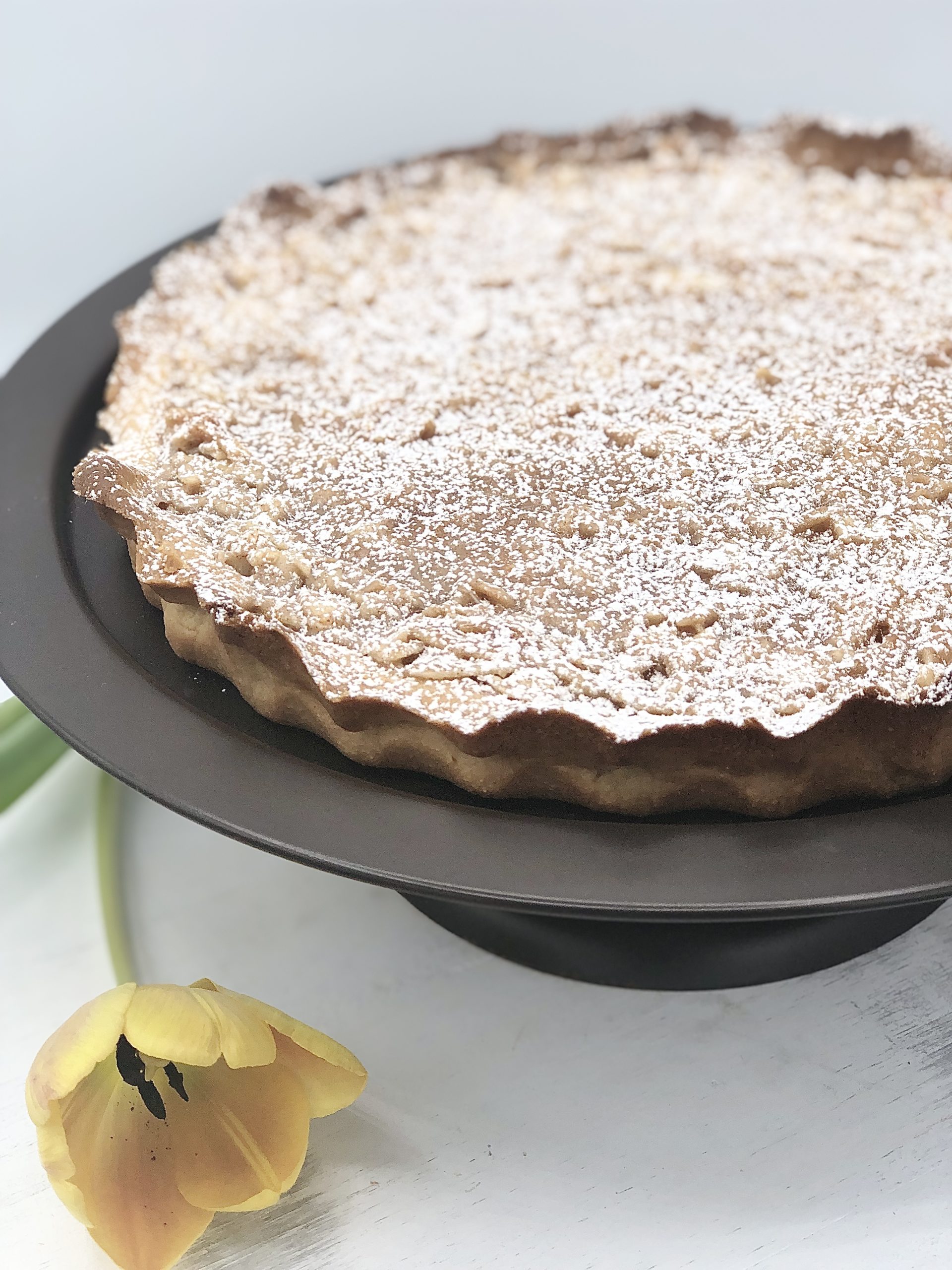 LOOK FOR THE BIG RED BARN
Call in advance 
647 393 3821