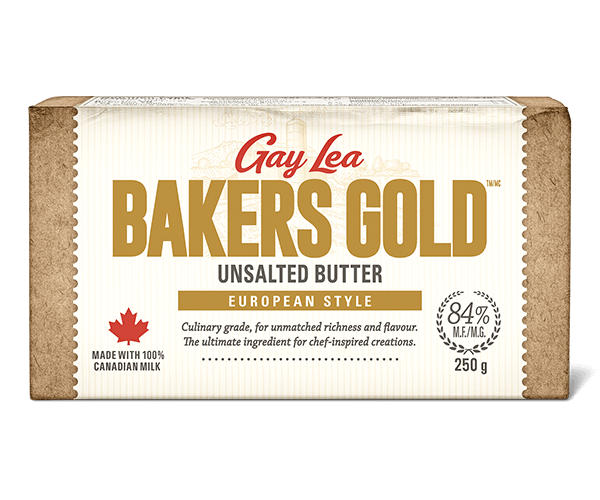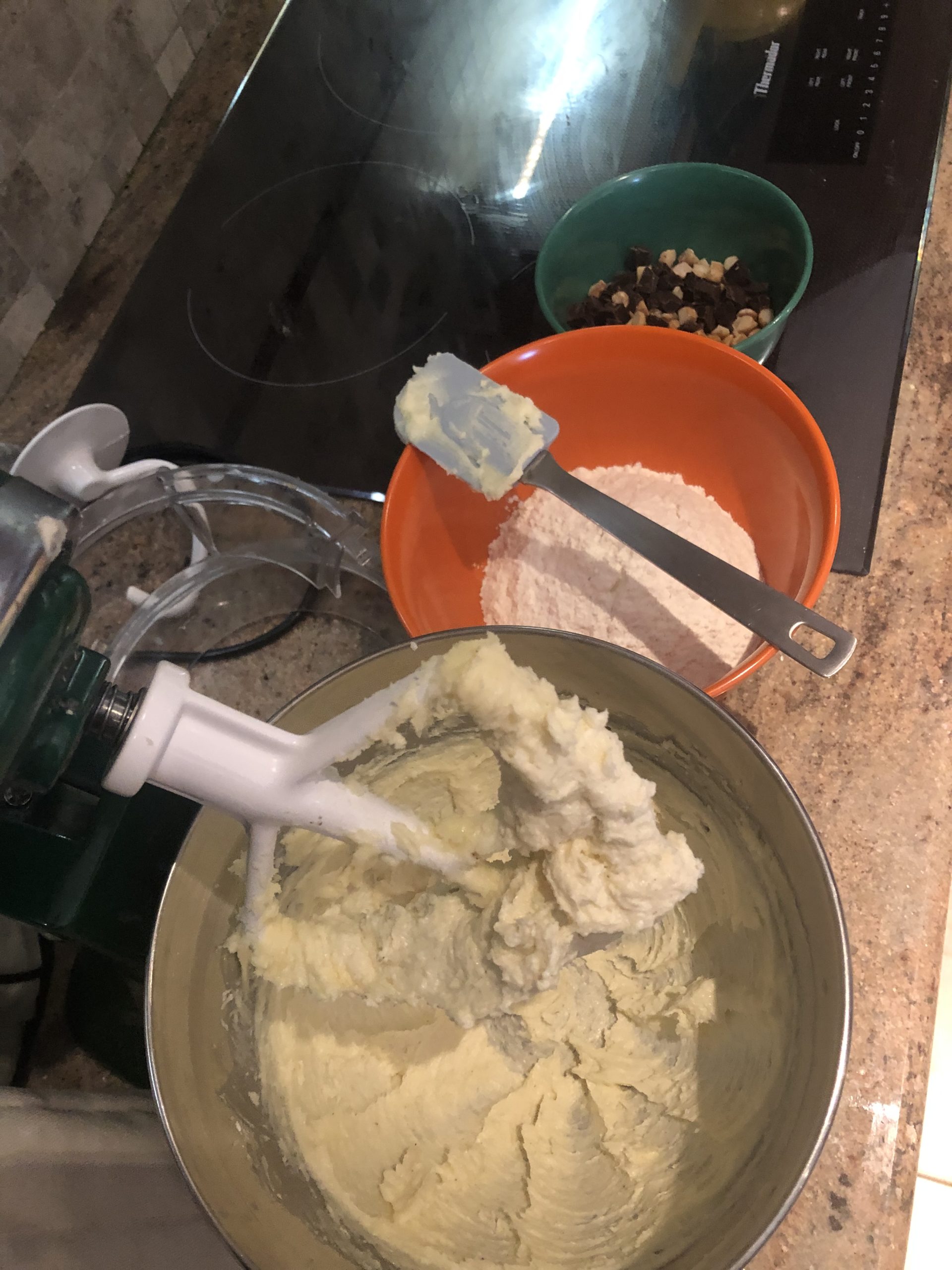 use the highest quality butter you can find - I used Gay Lea Bakers Gold. This butter, churned to a European standard at 84% milk fat, is your new secret ingredient. Higher milk fat and less moisture means baking that's richer. Flakier. Tastier.
I really suggest dark chocolate for this recipe
don't use pre-form chips- buy a dark chocolate bar and chop into irregular sizes
I substituted walnuts for macadamia nuts (deliciousness)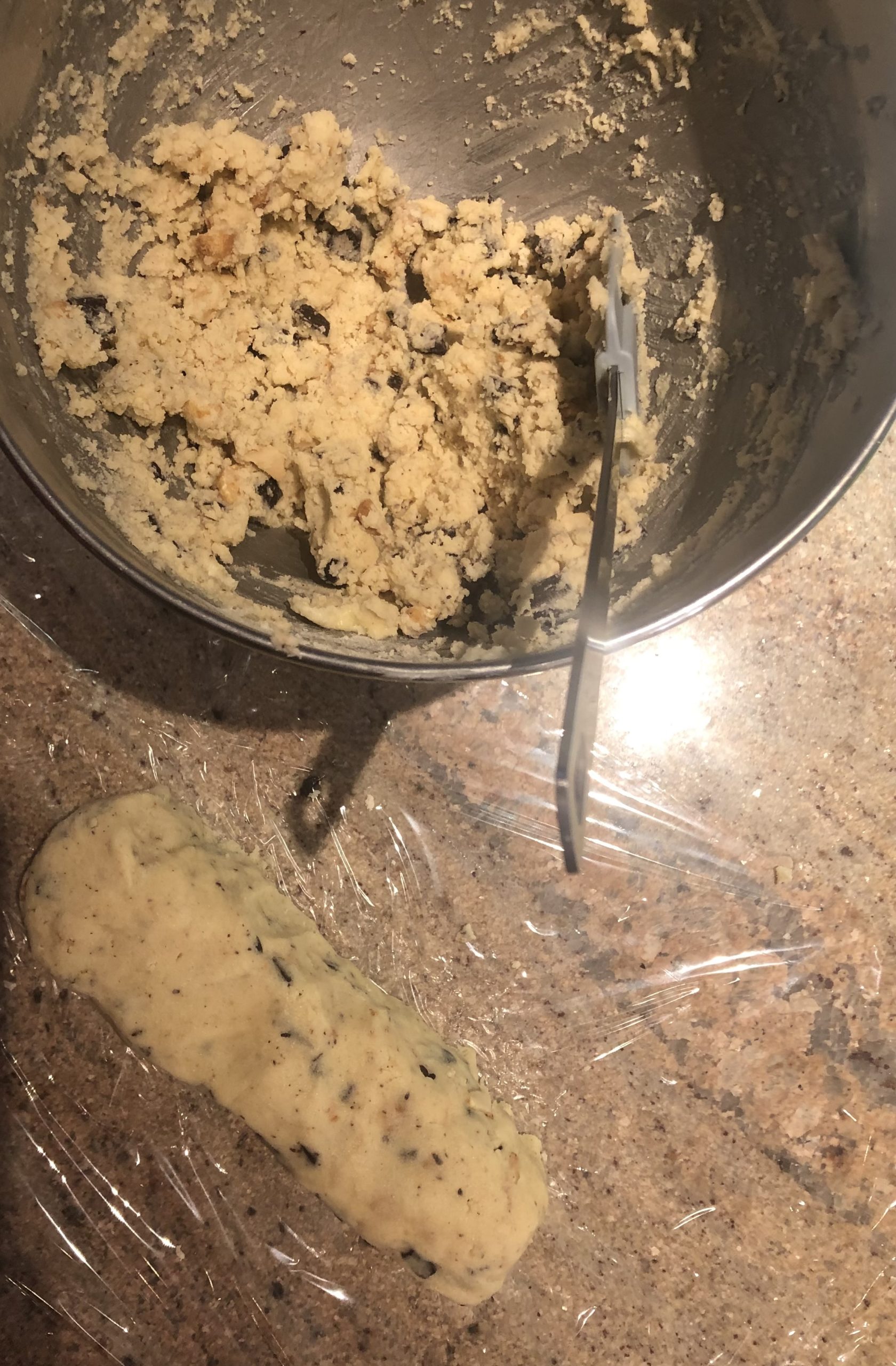 Place dough in centre on plastic wrap and form in a rough cylinder
cover dough with wrap completely and roll and shape to a 6" log
try to be accurate in length and diameter as these will allow your cookies to be uniform
with each end, twist wrap until tightly secured
to keep shape you can place the log on a split paper towel roll
I definitely suggest letting this dough rest in fridge overnight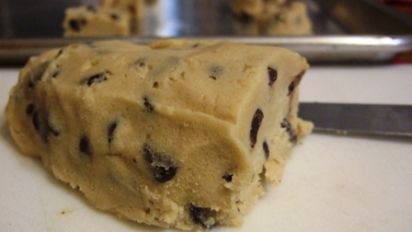 Do you ever why so many cookie recipes call for resting the dough in fridge before baking. Here are three reasons why this is a really important step.
1. TASTE
- the flavour becomes more concentrated
- as dough chills, it loses moisture: this in turn, concentrates the remaining ingredients
2. TEXTURE
- when dough rests, it's sugar levels become more concentrated as excess moisture is absorbed
- the higher the percentage of sugar in the dough, the more likely your cookies will turn out chewy on the inside and crispy on the outside
3. SHAPE
- chilling the dough solidifies the fat, making the cookies less likely to spread during baking
**NOTE**
At the bakery our cookie dough always rested for 48hr minimum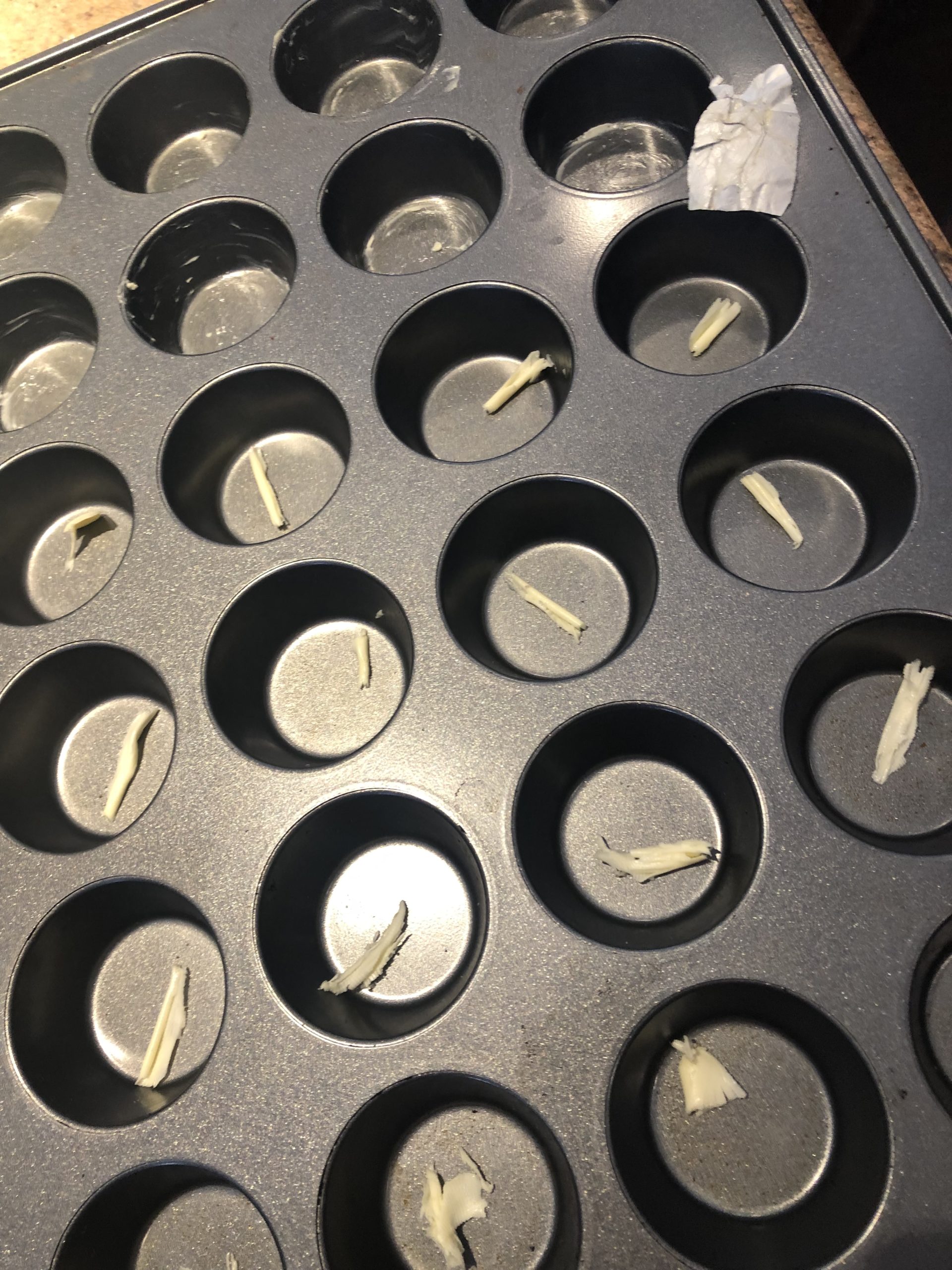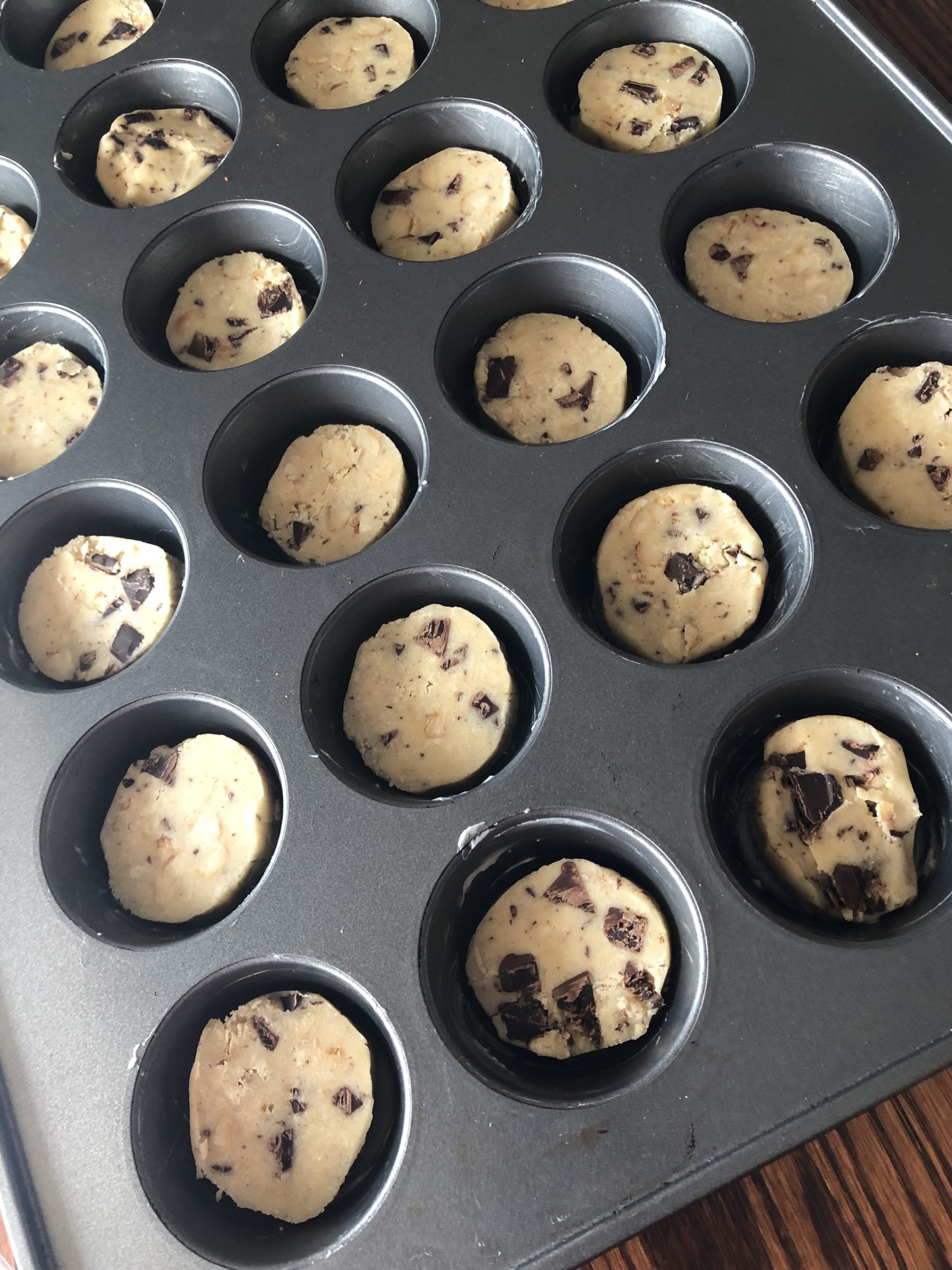 Bake in muffin tin as per recipe/ you will not get the same caramelized flavour or crispness on a cookie sheet
I don't suggest baking spray, I definitely would use butter
tip: I always save my butter wrap packaging- I just keep them in the fridge- I use to butter cake pans ect.
My rating of this recipe is 5 out of 5. I will be making this cookie over and over again.
My next bake, I think I might use toffee bits and chopped pecans. The options are endless.
This is a community cookbook club where we want to see your photos of your end result. Don't forget to tag your photos on instagram with @smidgencookbookclub or post your photo on our facebook Bake Along with Smidgen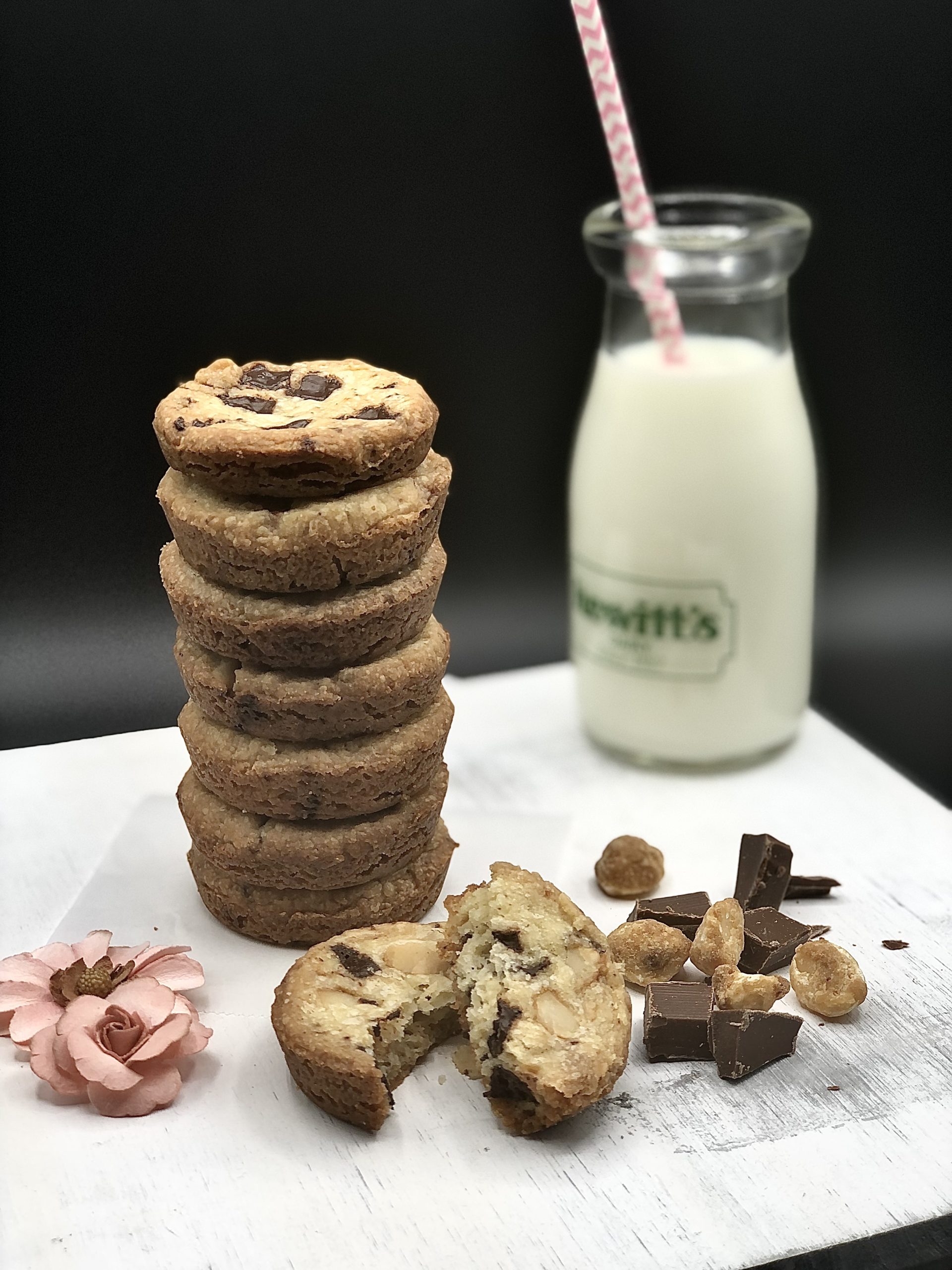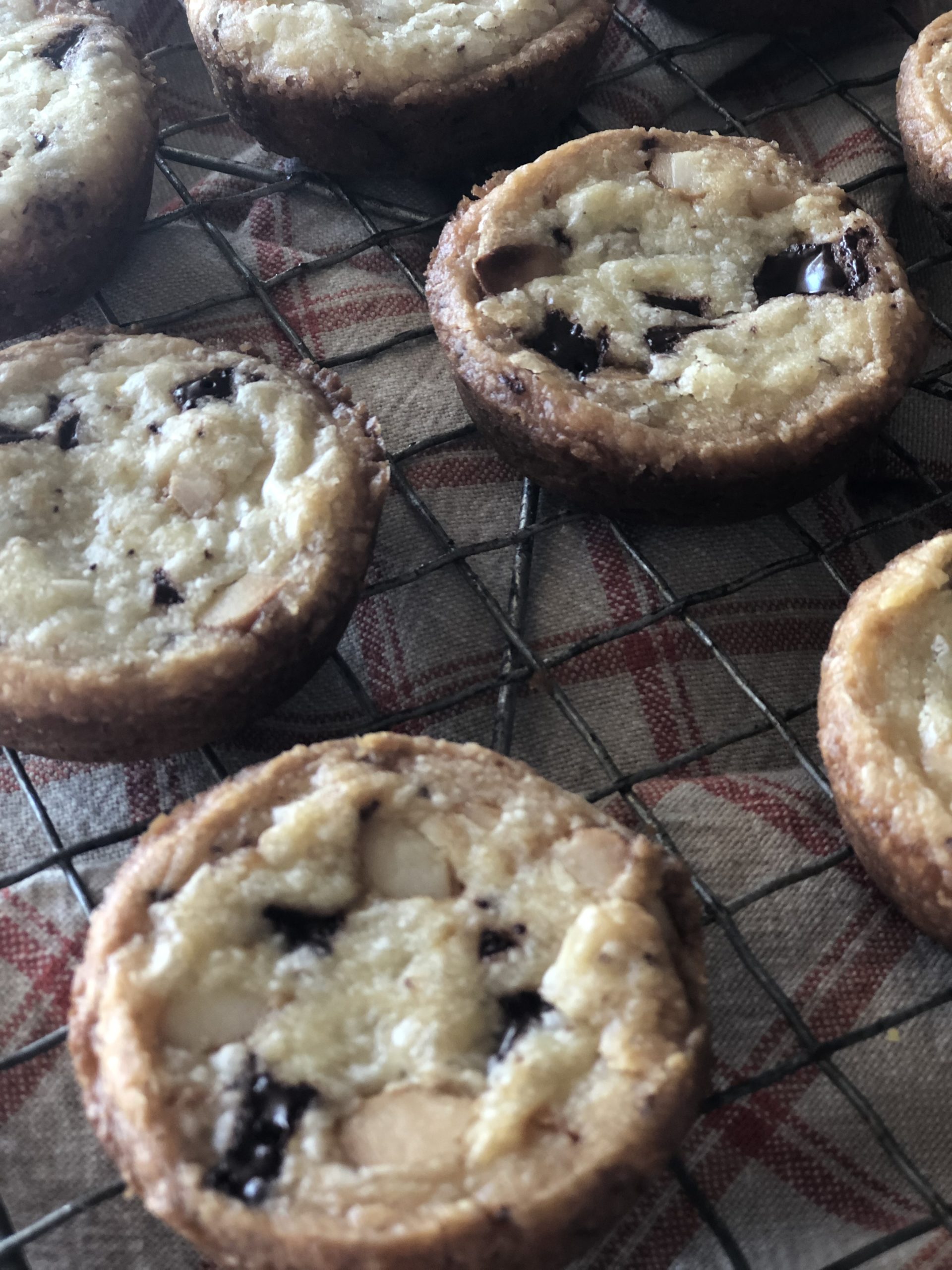 LOOK FOR THE BIG RED BARN
Call in advance 
647 393 3821