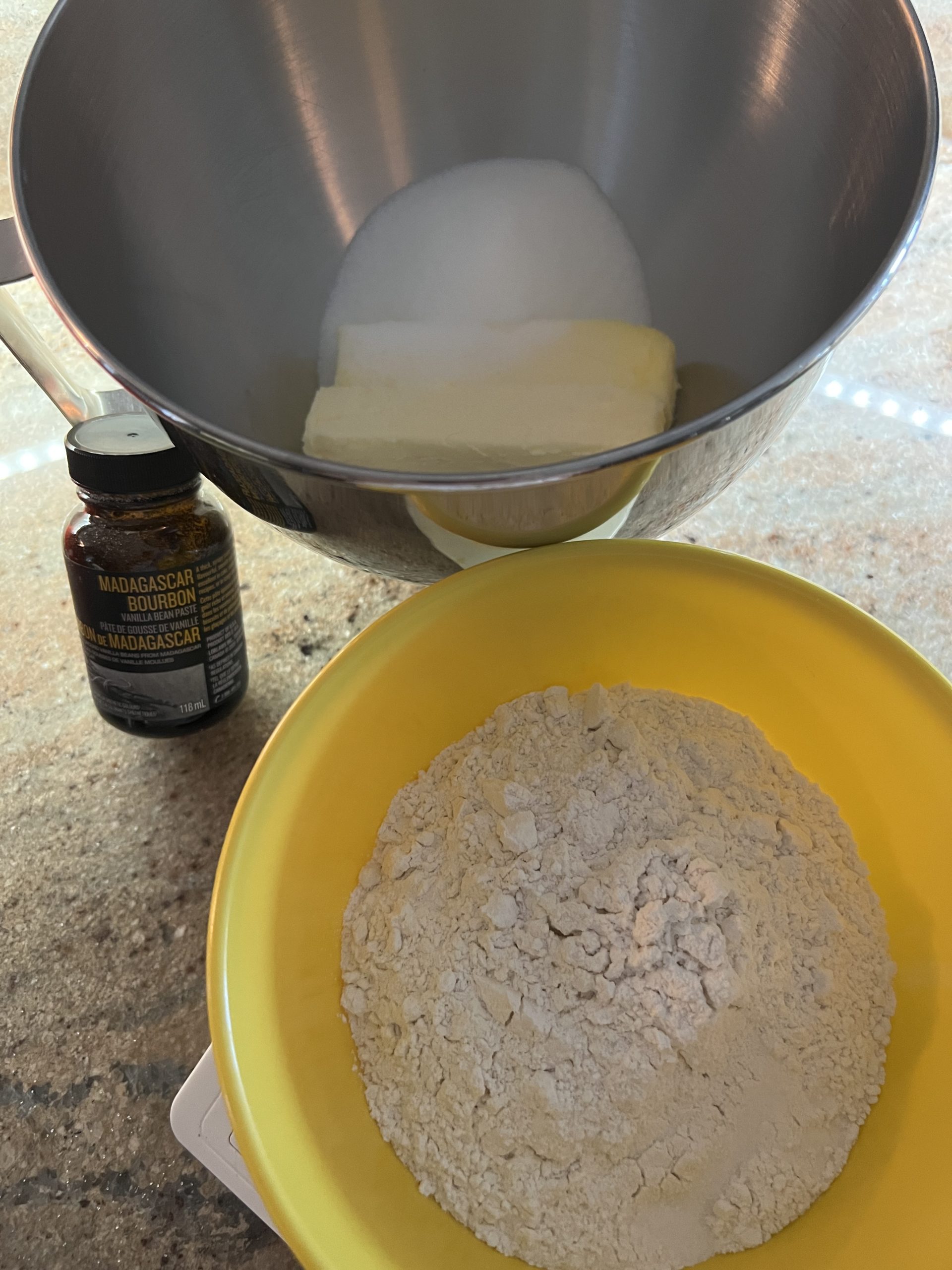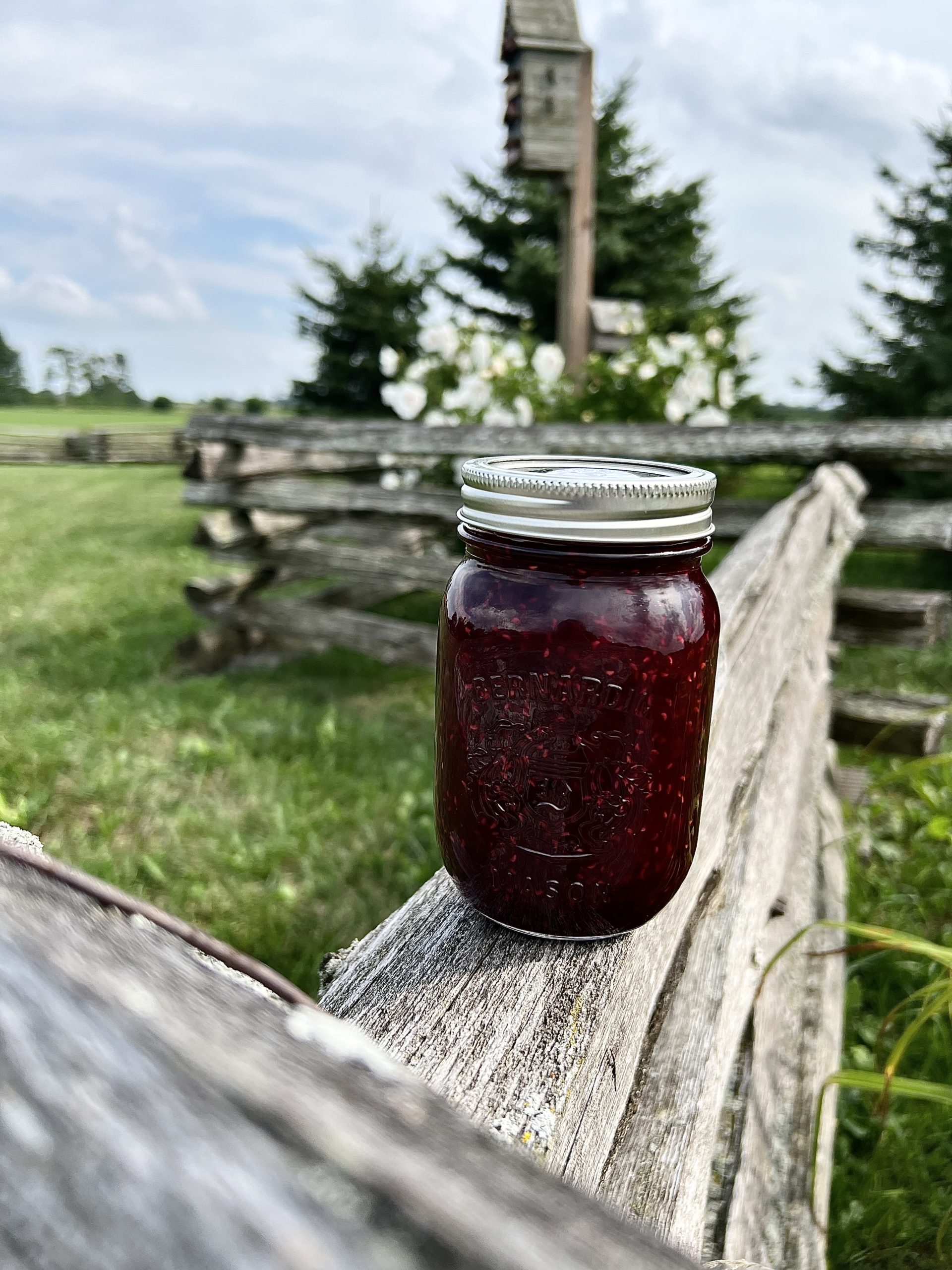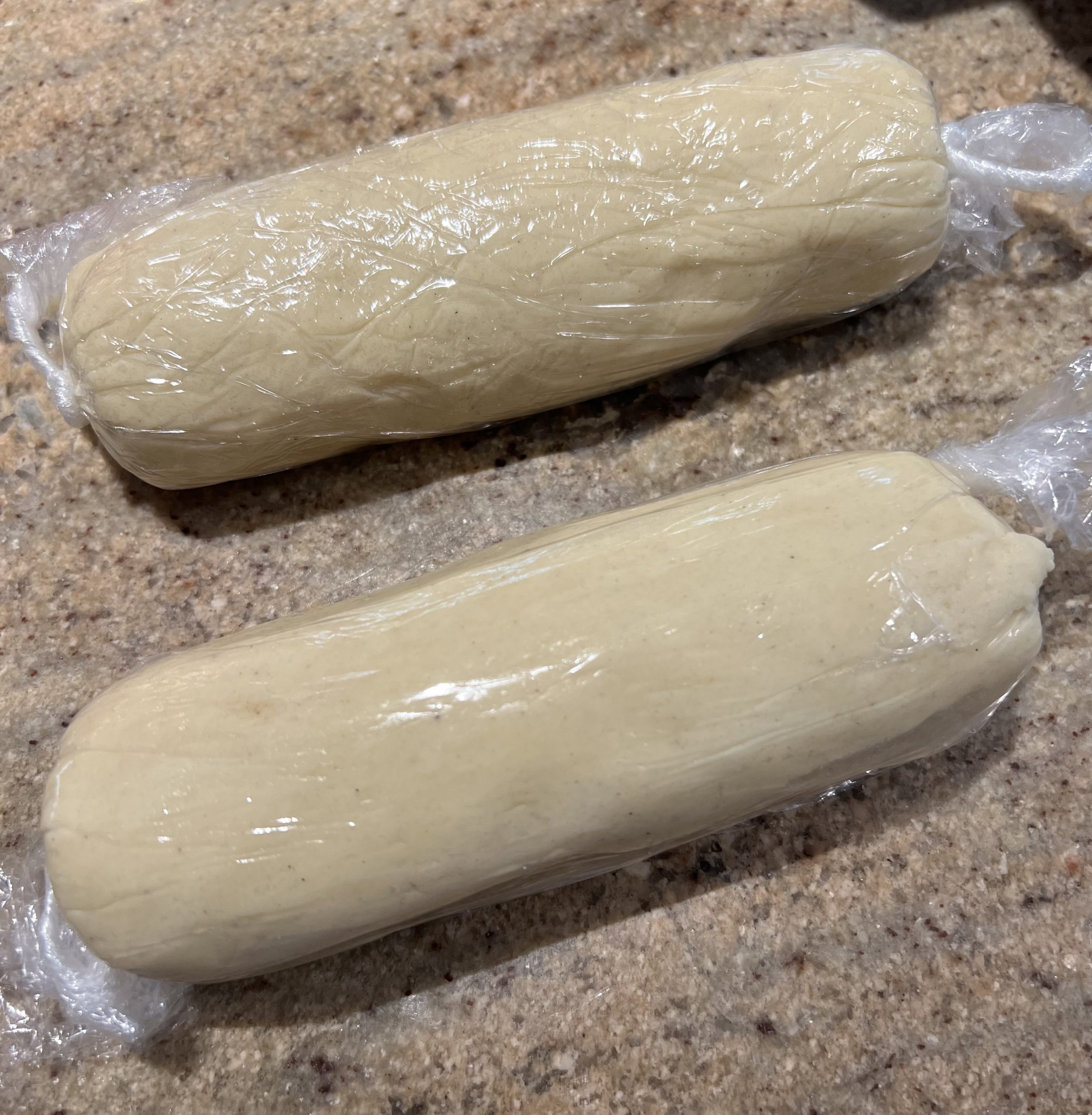 Please weigh your ingredients
I added a tablespoon of orange zest
I added 1 tsp of pure orange extract
I added 1 tablespoon of rum
Filling
I used my homemade jam: raspberry/blueberry/rum
METHOD
If you are OK with not so perfect cookies, try this trick. Instead of rolling and cutting cookies with a cookie cutter do this:
- roll dough into a cylinder and wrap in plastic and place in fridge for 24hrs
- cut thin slices from log
- bake per recipe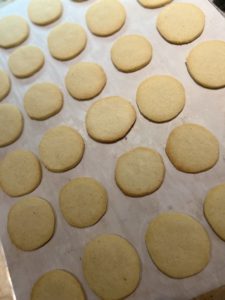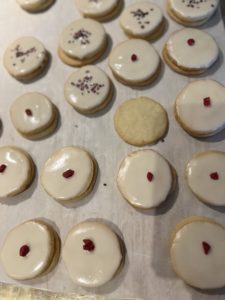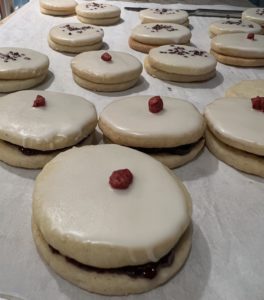 My rating of this recipe is 5 out of 5. This cookie is super versatile. You can sandwich with so many different varieties of jam or how about a lemon curd. Change the flavouring in the cookie and icing to match the filling. I think next up for me, might be a chocolate ganache filling(baileys liquor added) with a ruby chocolate icing. 
This is a community cookbook club where we want to see your photos of your end result. Don't forget to tag your photos on instagram with @smidgencookbookclub or post your photo on our facebook Bake Along with Smidgen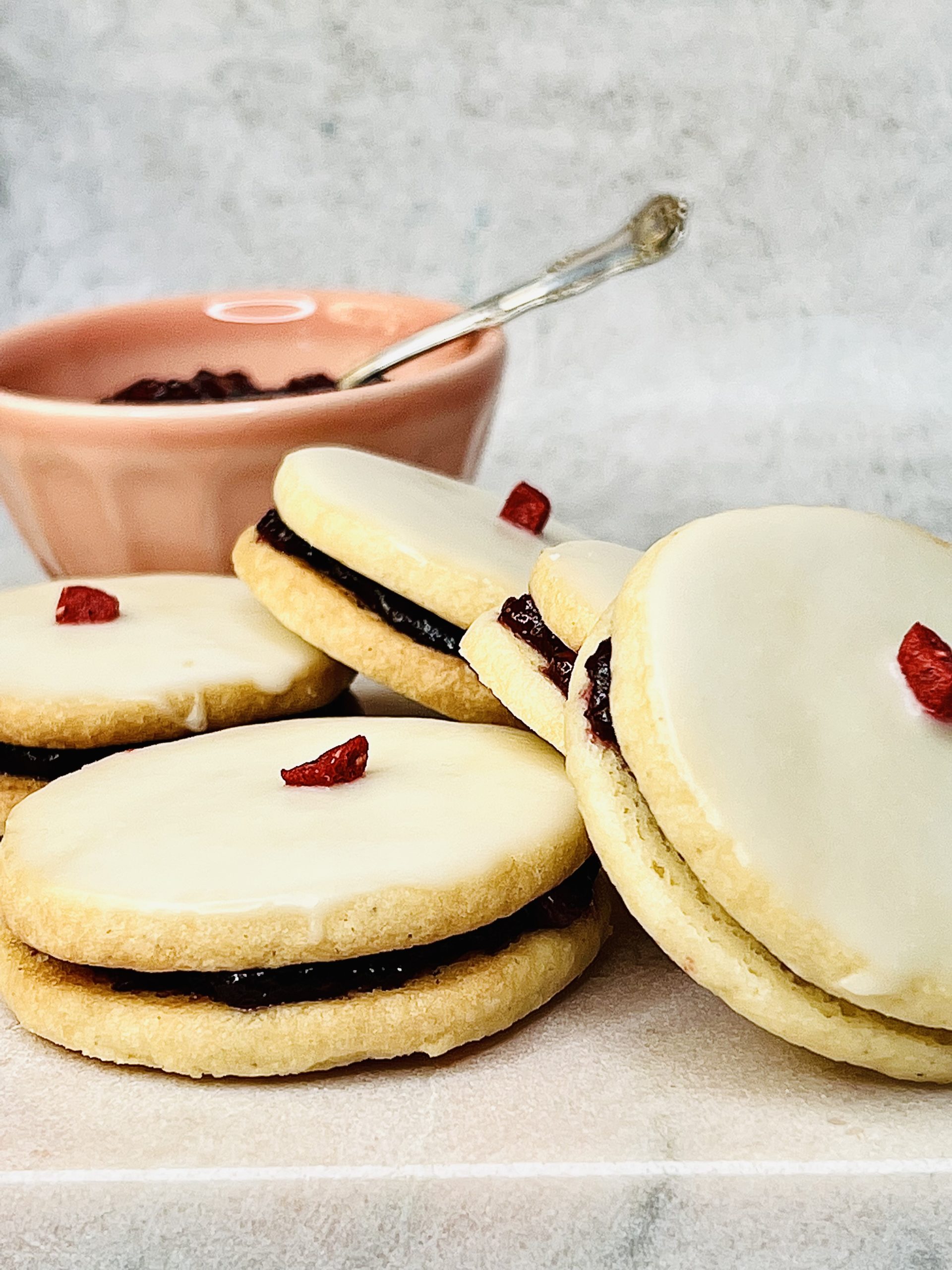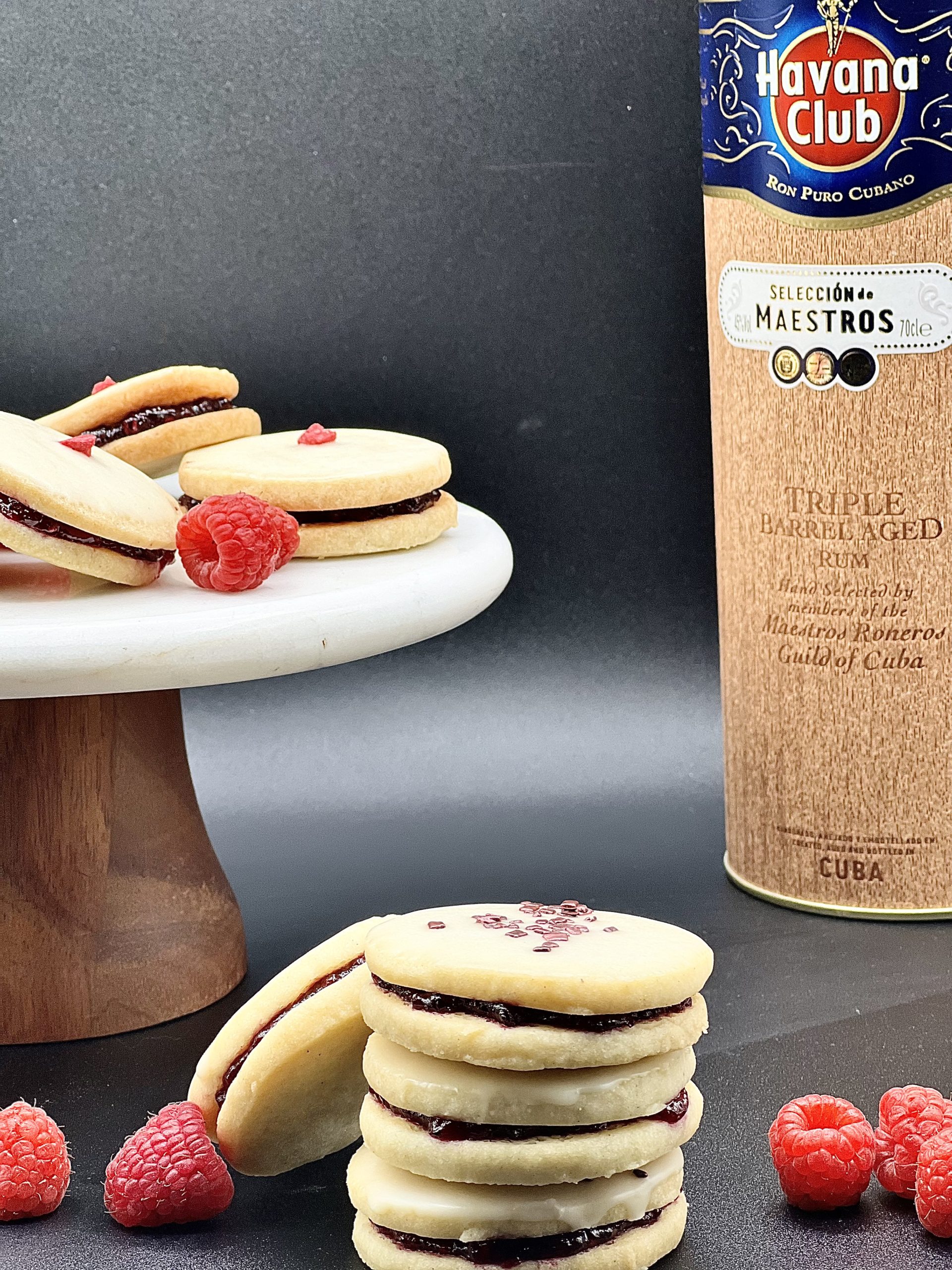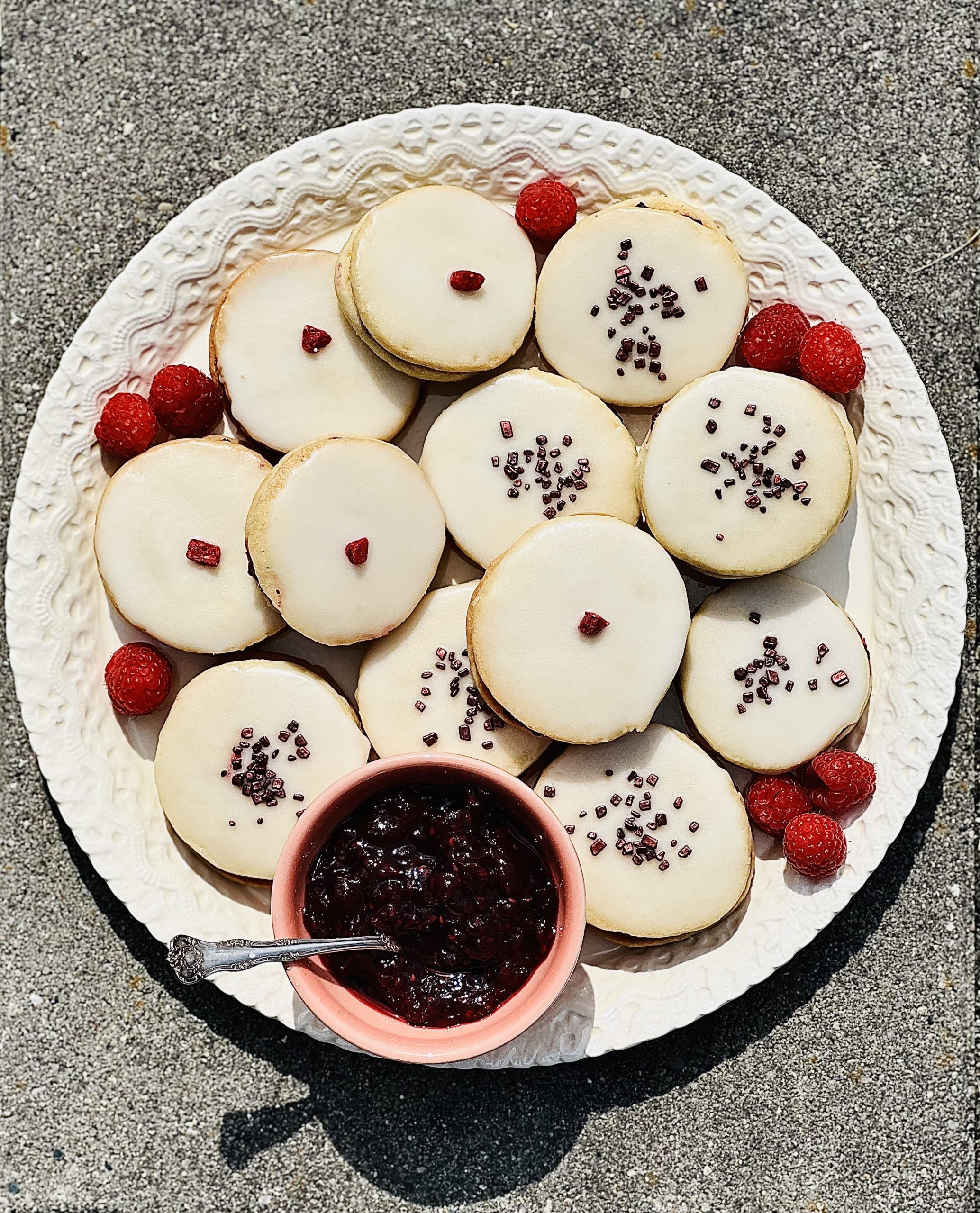 LOOK FOR THE BIG RED BARN
Call in advance 
647 393 3821