Our 16th recipe from Baking with Dorie is Lamingtons on page 127. 
I first tried these little beauty cakes on a business trip to Sydney Australia. It's difficult to describe why these cakes are so irresistible. You will just have to make them to see for yourself.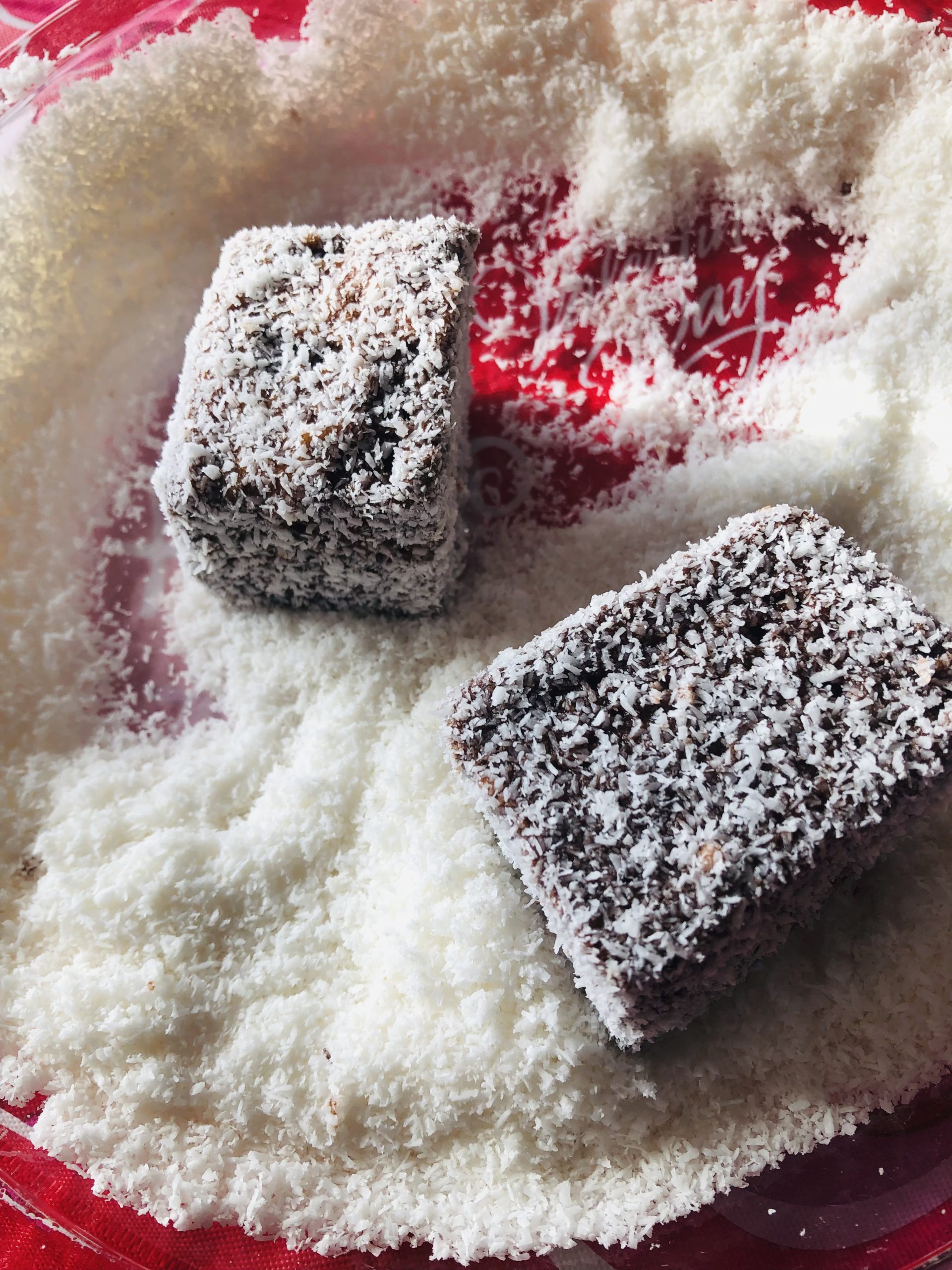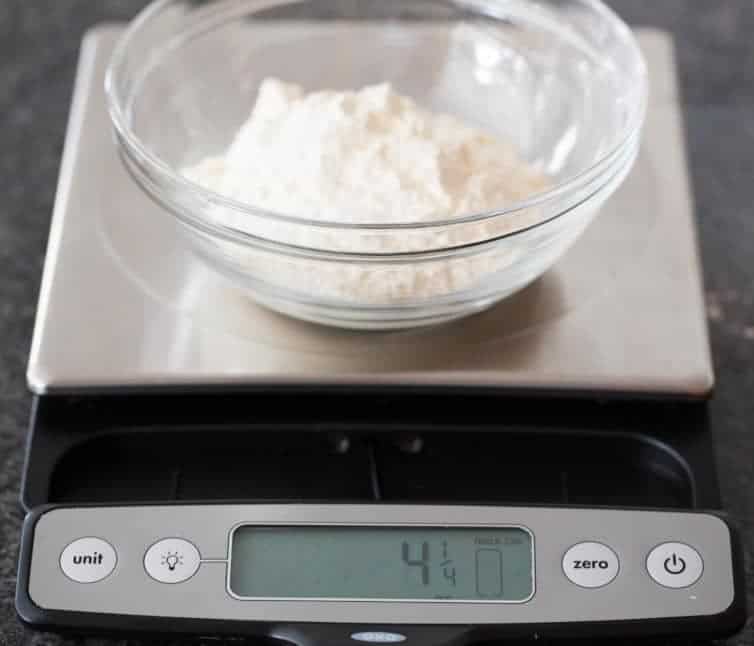 PLEASE use a scale to measure all you ingredients

baking powder = 5 grams
Salt = 2 grams
butter ( icing) = 18.5 grams
Temperature matters: start with room-temperature eggs. While beating, the protein in the eggs traps air bubbles. These bubbles expand in the hot oven, which is how you wind up with a light and airy cake. Room-temperature eggs trap air better than those that are cold, meaning you'll wind up with more volume in your batter and fluffier texture in your baked cake.
This recipe works best with desiccated coconut. The fineness of the coconut adheres better to the chocolate.
Desiccated coconut is ground, rather than shredded. The fine texture looks almost like a fresh snowfall. But don't mistake desiccated coconut for coconut flour—it has more moisture and fat.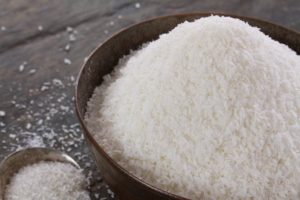 The Perfect Sponge (génoise)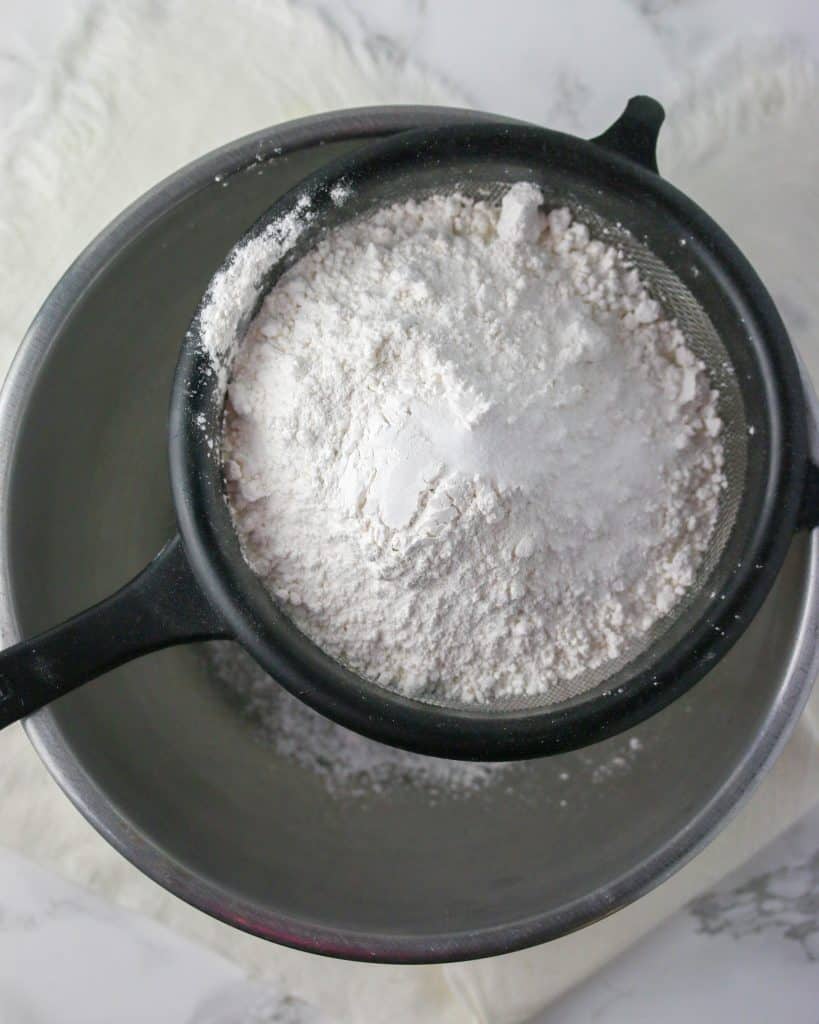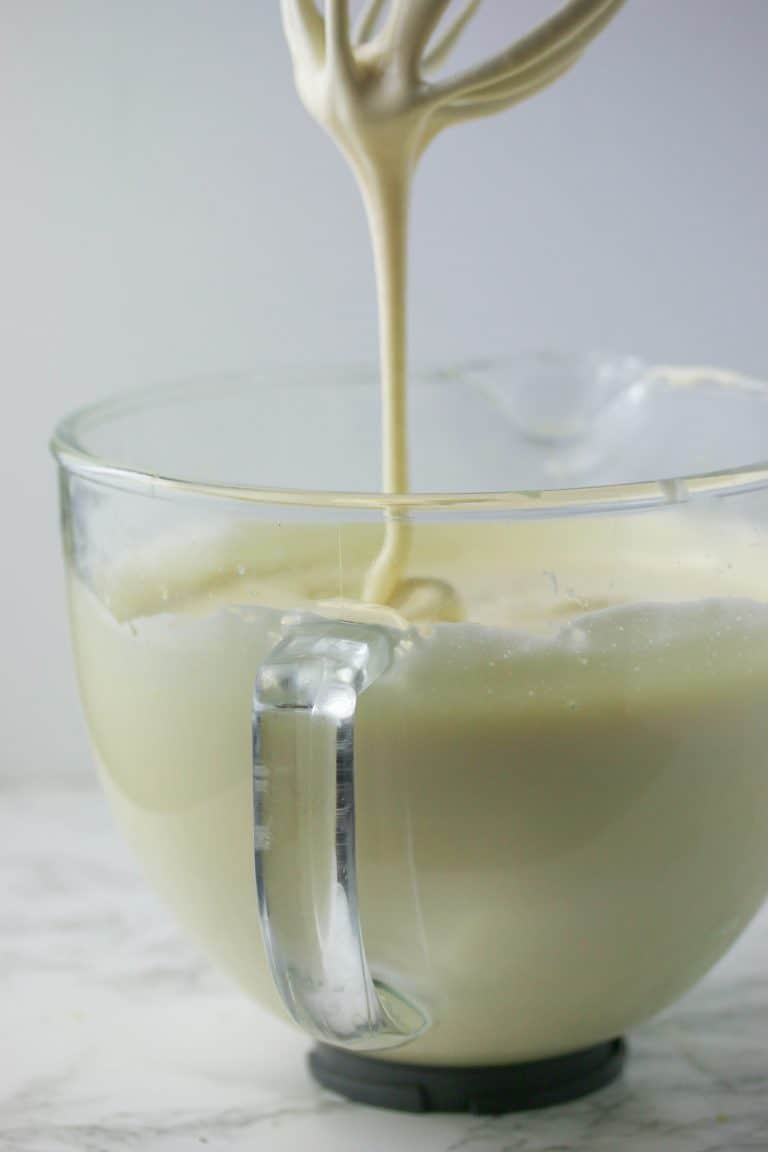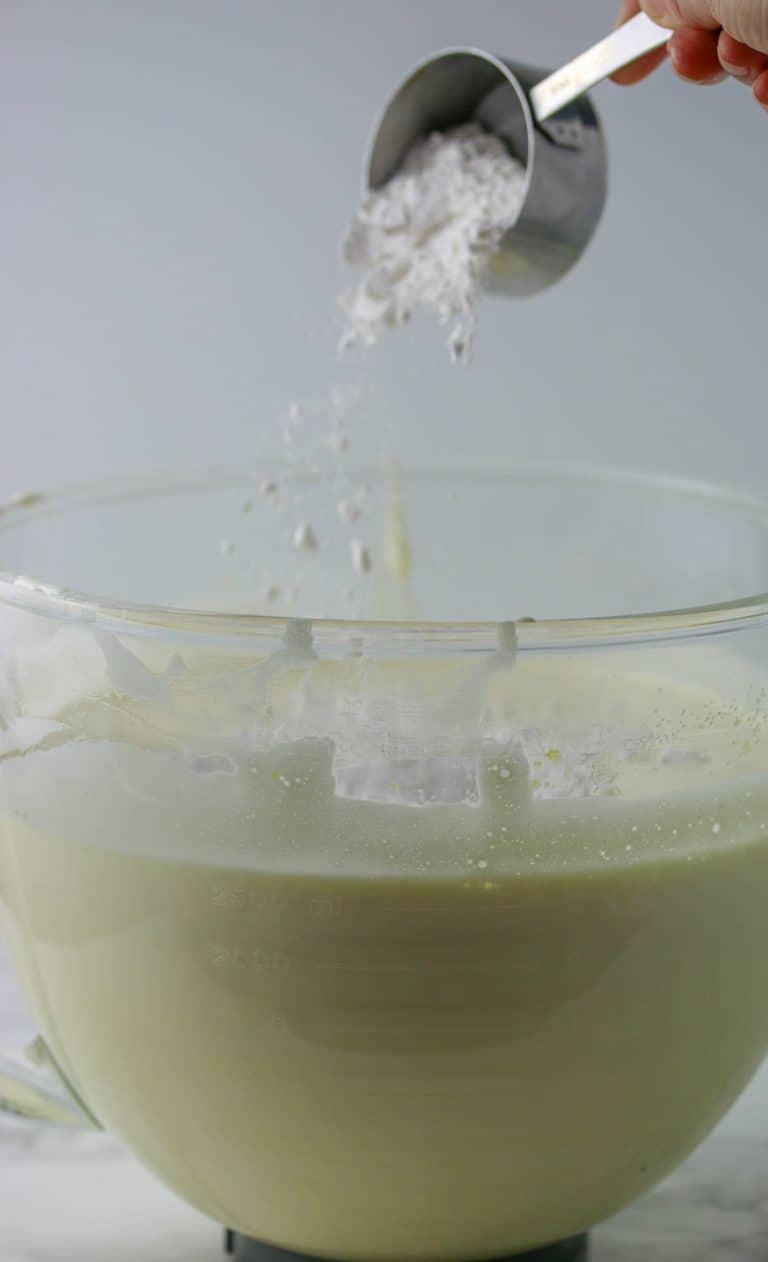 Tips For the Perfect génoise
Ensue your dry ingredients are sifted well
beat eggs and sugar to ribbon stage (take a look at photos and below tips)
How to tell if ribbon stage has been reached
Usually it takes anywhere from 3 to 5 minutes of beating eggs and sugar using an electric mixer to reach ribbon stage. But don't rely on time. Instead, use some key visual clues to recognize when you've succeeded:
Texture: The mixture should have thickened significantly, becoming almost foam-like. This is where the "ribbon" part comes in: when you lift the mixer attachment or whisk from the mixture, the batter should fall back in thick trails. The ribbon lines will stay suspended on top of the batter, remaining clearly visible on the surface for a few moments before slowly disappearing.
Color: The mixture should also have become considerably lighter and be a very pale yellow.
Volume: The eggs and sugar will have noticeably expanded, increasing the volume of the batter (often triple the original size). This is because of all the (super-important) air that's been added to the mixture from beating.
Critical 
The key to making a perfect sponge cake is achieve full volume when beating the eggs and then trying to deflate them as little as possible when you add in the dry ingredients.
Very slowly and carefully FOLD dry ingredients by hand with a bowl scraper (see photo- cake boss are my favourite) I add in 2 increments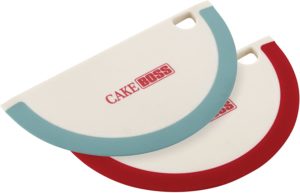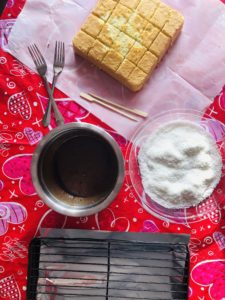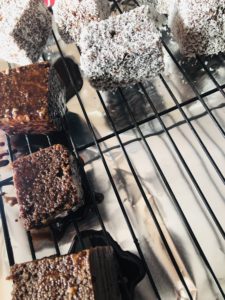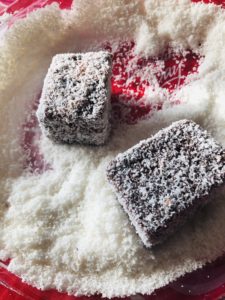 Tips For An Easy Coating Process
Lamingtons can get messy – it's all part of the fun but I have a few tips to make the coating process run more smoothly and (a little) less messily.
Start by setting up two wire racks over baking paper lined baking trays – for catching drips and easy clean up.
Use a deep bowl for your glaze and a shallow bowl (I used a pie plate) for the coconut.
Only use 1/3 of your coconut at a time, this stops it from getting filled and discoloured with chunks of chocolate.
Have two forks at the ready in each bowl. (I used a wooden skewer)
Coat one of the squares in chocolate glaze, using the forks to move it around. Let it drain a little, then place it on one of the wire racks.
Repeat two more times, so that you are working in batches of 3. This gives the cake squares time for a little more glaze to drip off rather than letting it drip off and form clumps in your coconut.
Now, starting with the first one, coat it in coconut using the two forks there then transfer it to the other wire rack to set. Repeat.
If you see clumps of chocolate in the coconut remove them.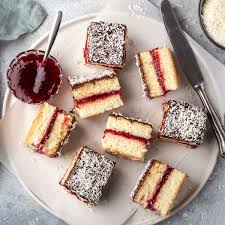 I would rate this recipe 5 out of 5. The sponge cake is lovely and the chocolate coating is perfect.
You can make this a little more fancy by cutting squares in half and adding jam and cream. 
I found these kept extremely well. They were still tasty a week later. The chocolate coating keeps the sponge cake moist.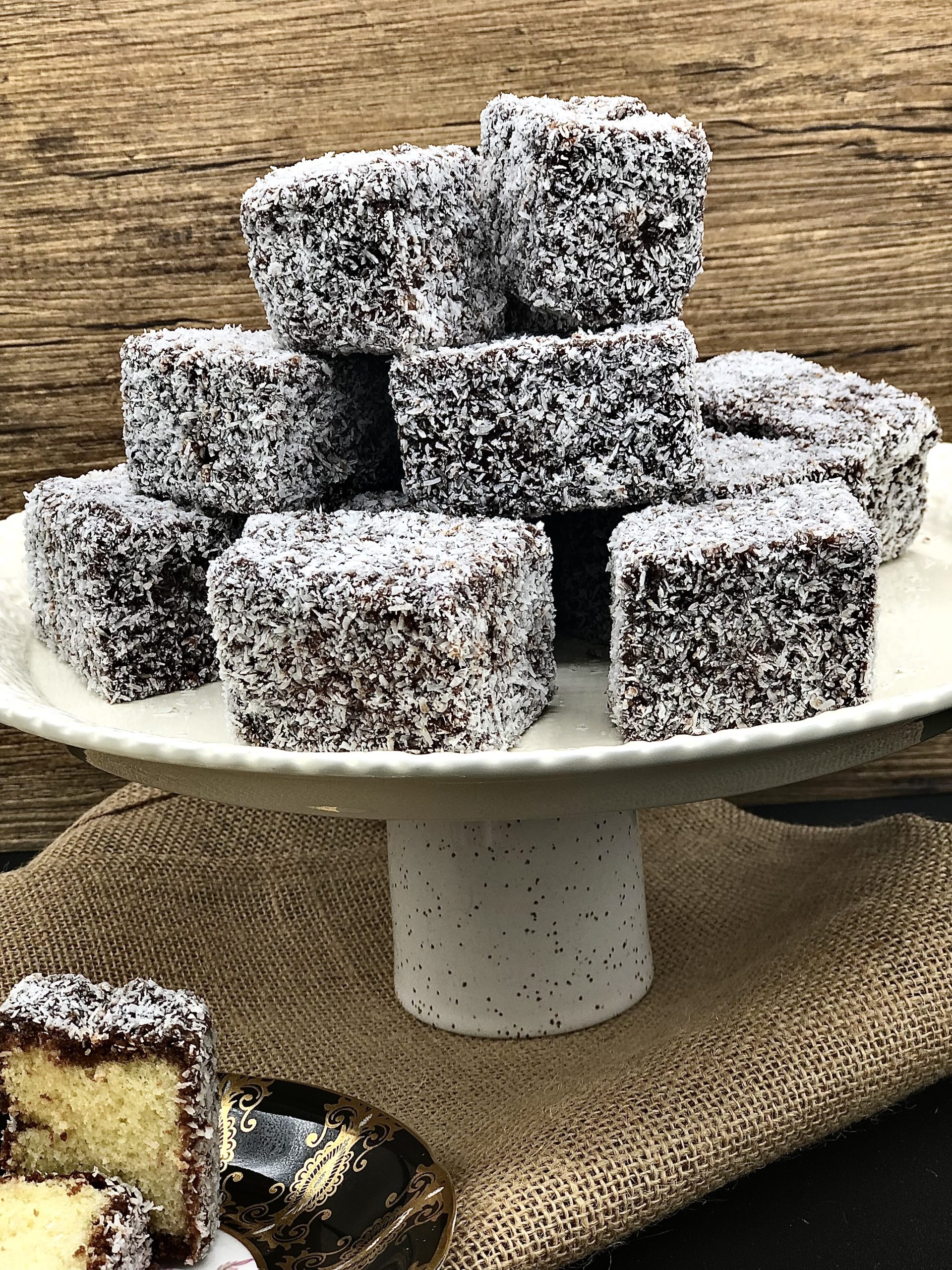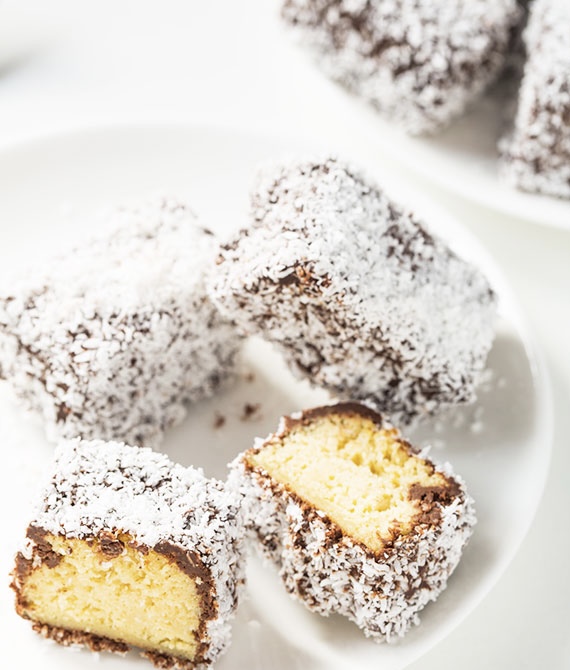 LOOK FOR THE BIG RED BARN
Call in advance 
647 393 3821