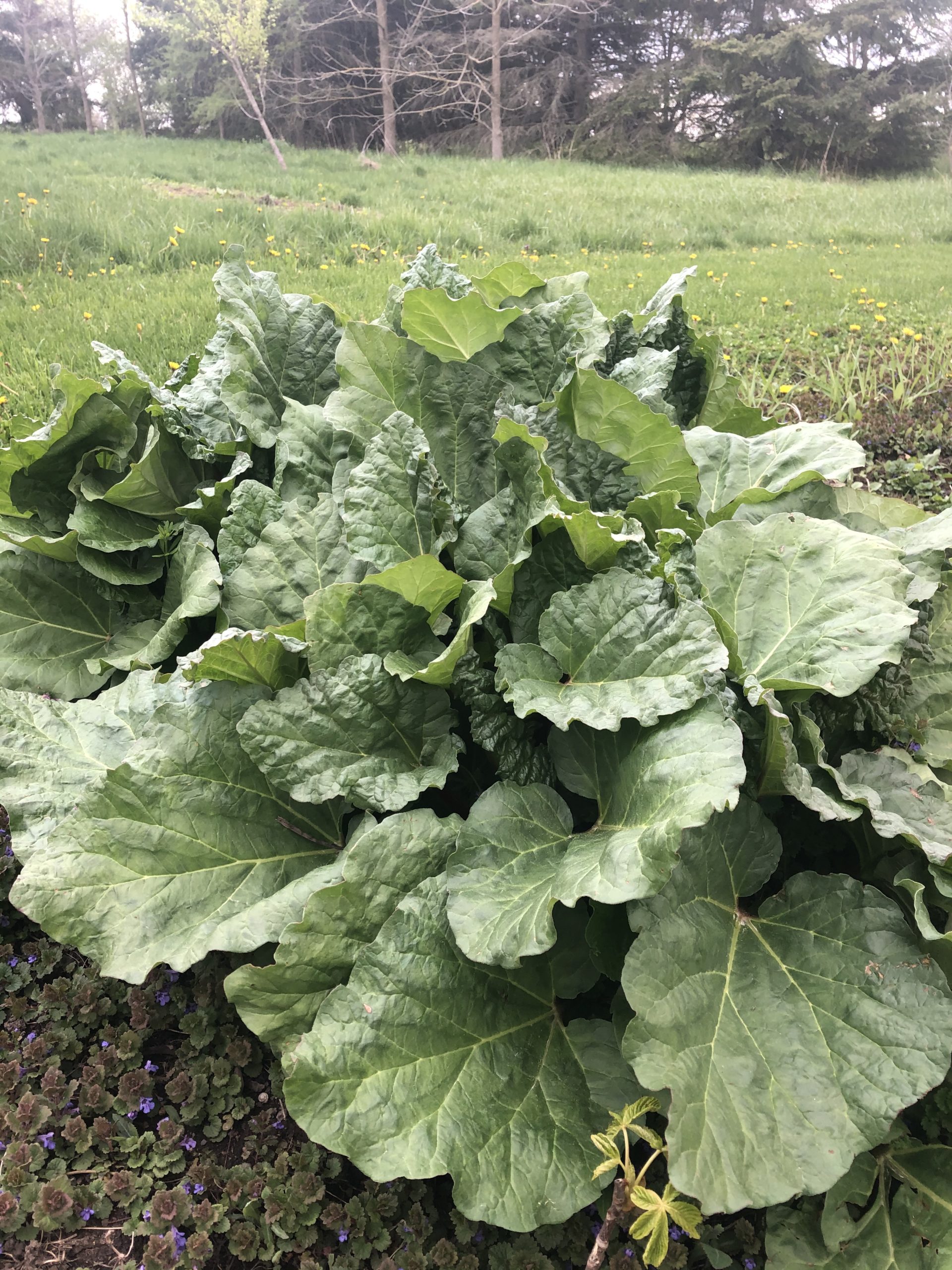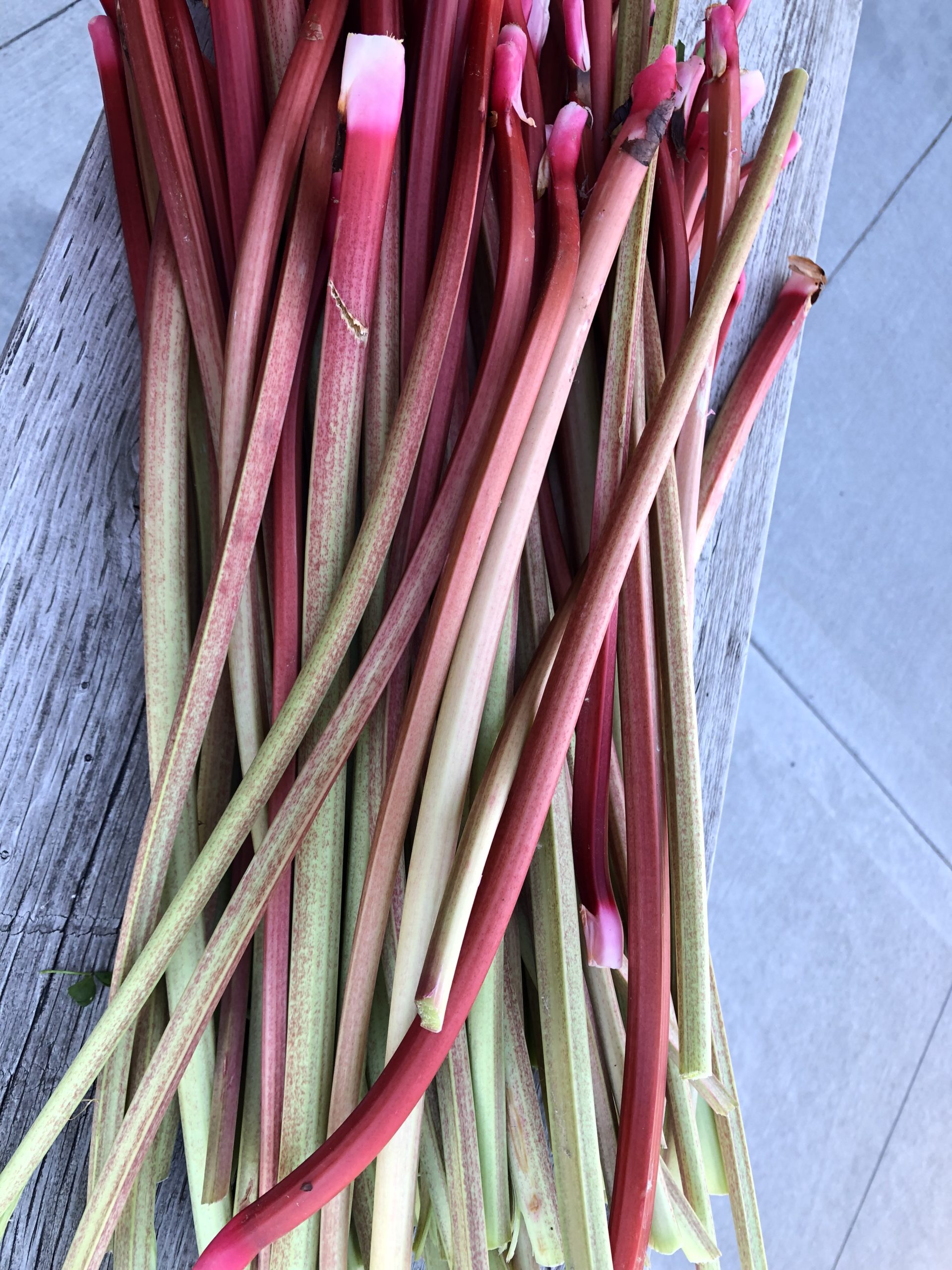 Rhubarb
We are fortunate because we have several beautiful rhubarb plants on the farm. Every spring Scott looks forward to endless rhubarb treats.
TIP: To keep rhubarb fresh longer- loosely wrap trimmed stalks in aluminum foil and store in fridge- will keep for up to 2 weeks
I should have used stalks that were more red, if you want a more attractive cake
Weigh your Ingredients
Caramel Rhubarb
brown sugar = 110 grams
butter = 76 grams
Cake
butter = 185 grams
brown sugar = 330 grams
flour = 300 grams
baking powder = 10 grams
salt = 3 grams
I added 1/3 cup/105 grams of strawberry jam- I heated in microwave for 30 seconds and swirled into the cake batter.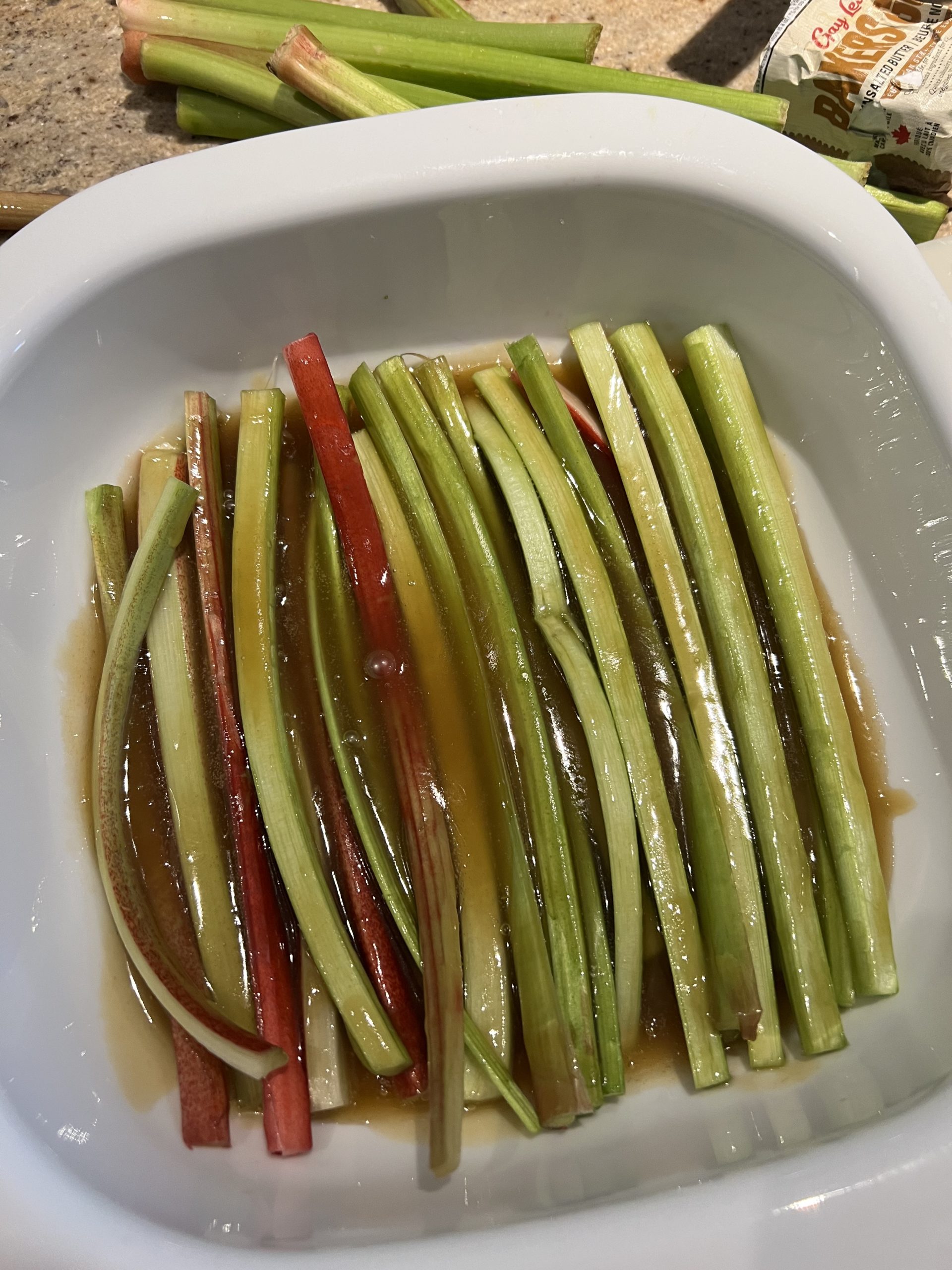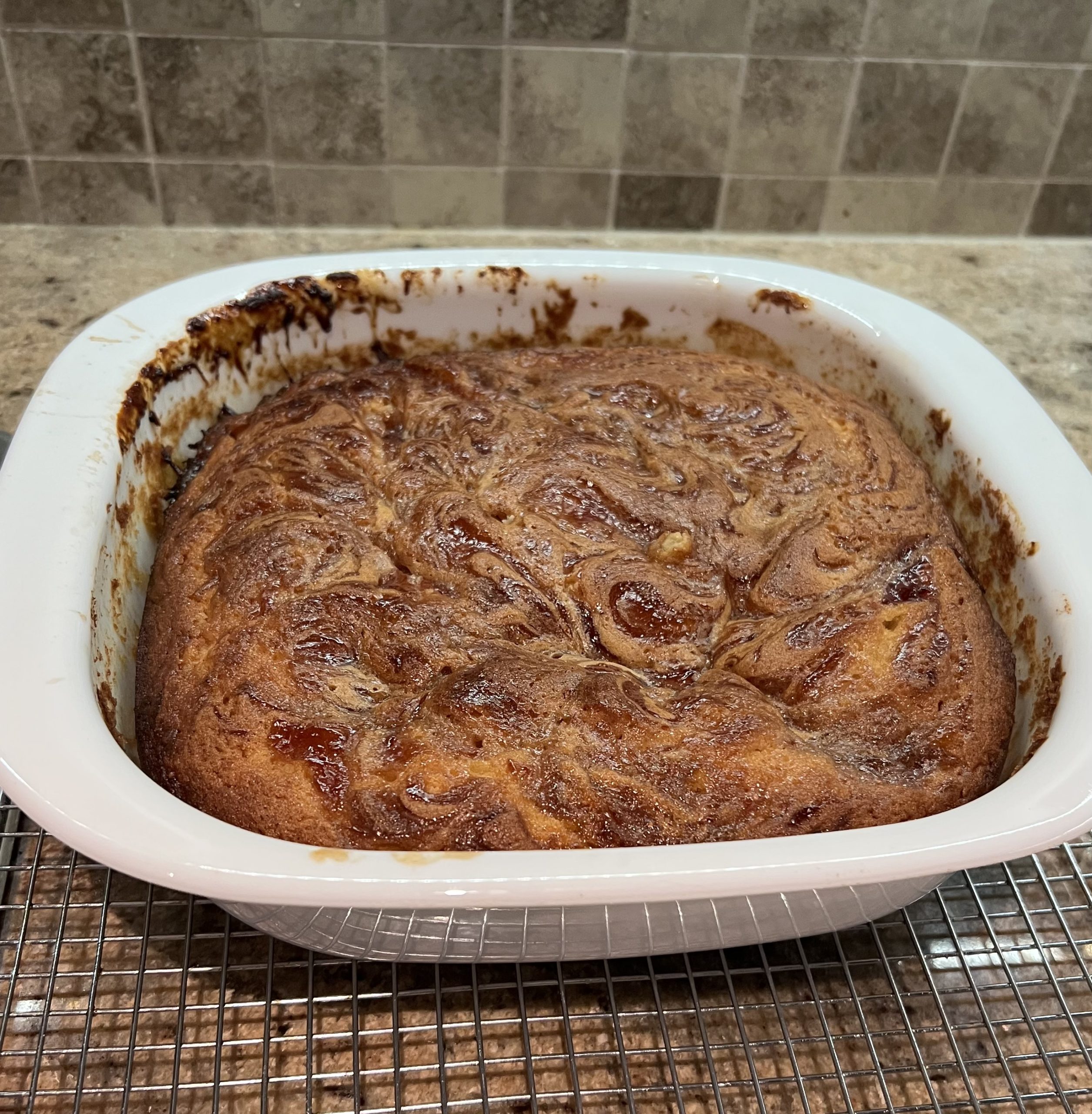 My rating of this recipe is 4 out of 5. I definitely did not get that caramel flavour from the rhubarb. 
Let me know if you plan to make this cake and I will give you extra tips for a lovely scrumptious upside down cake.
This is a community cookbook club where we want to see your photos of your end result. Don't forget to tag your photos on instagram with @smidgencookbookclub or post your photo on our facebook Bake Along with Smidgen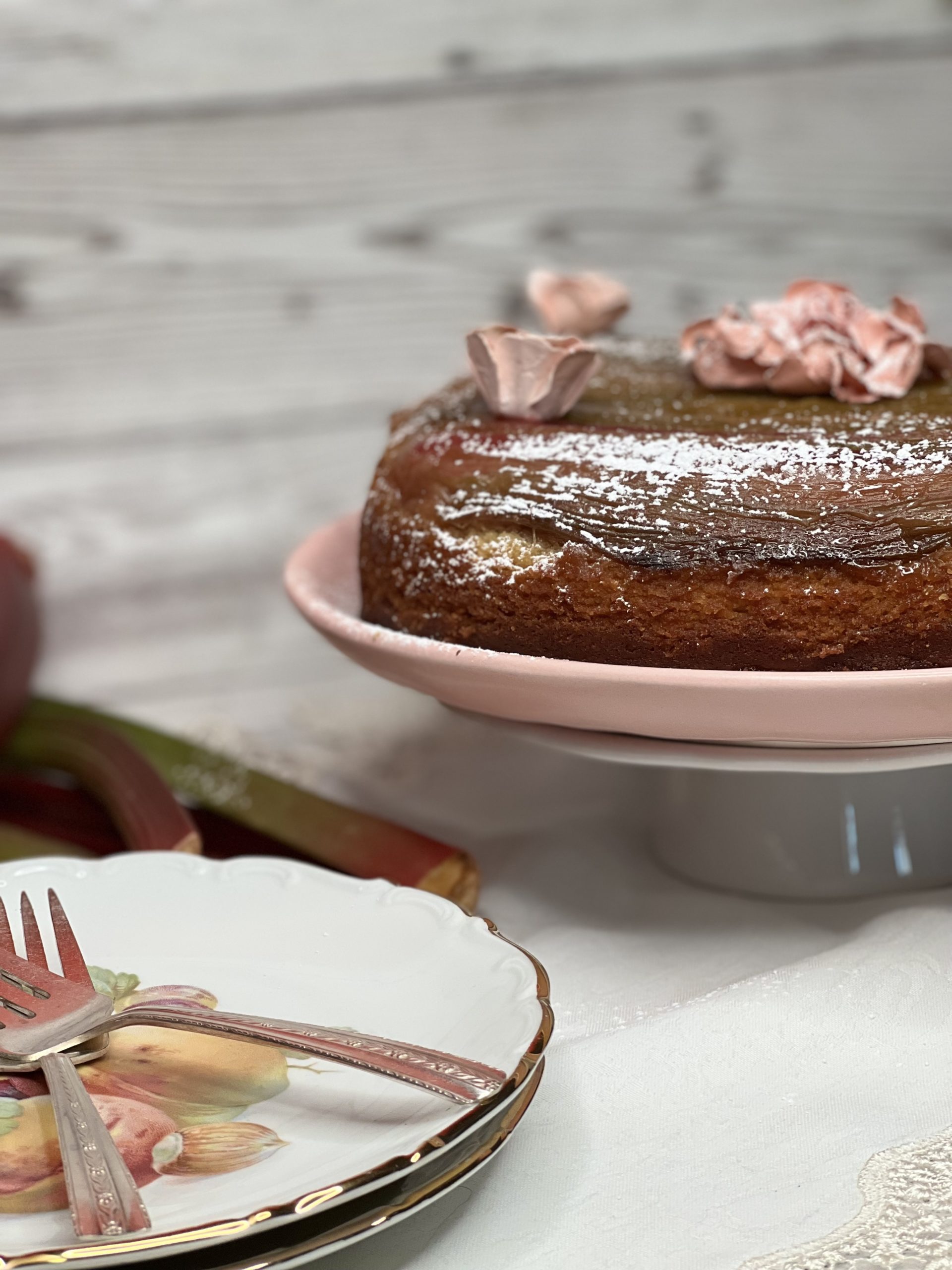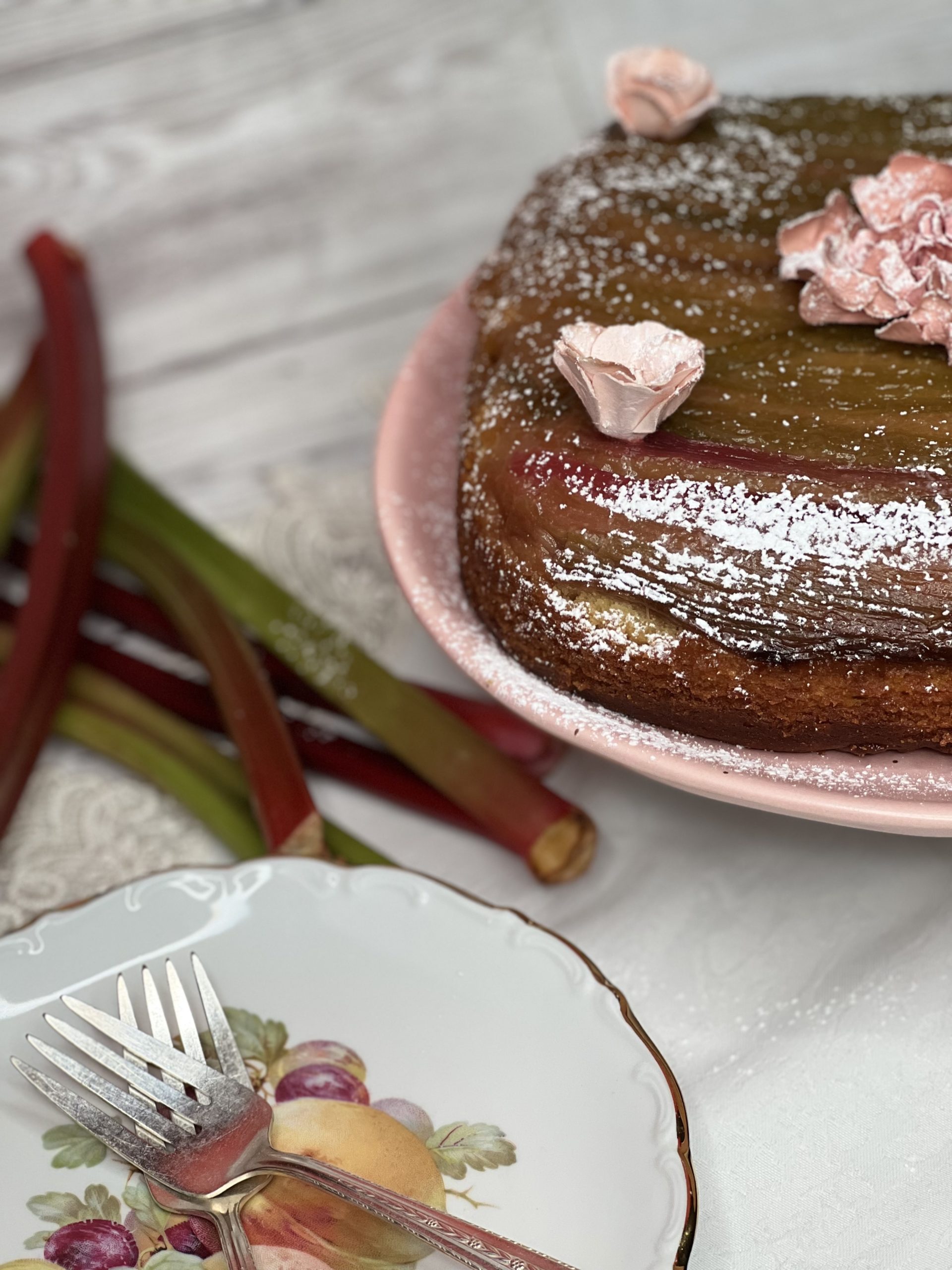 LOOK FOR THE BIG RED BARN
Call in advance 
647 393 3821